1800s antique French haute couture jacquard pink silk grosgrain ribbon w/ cream blue rose floral motif millinery, costume design, home decor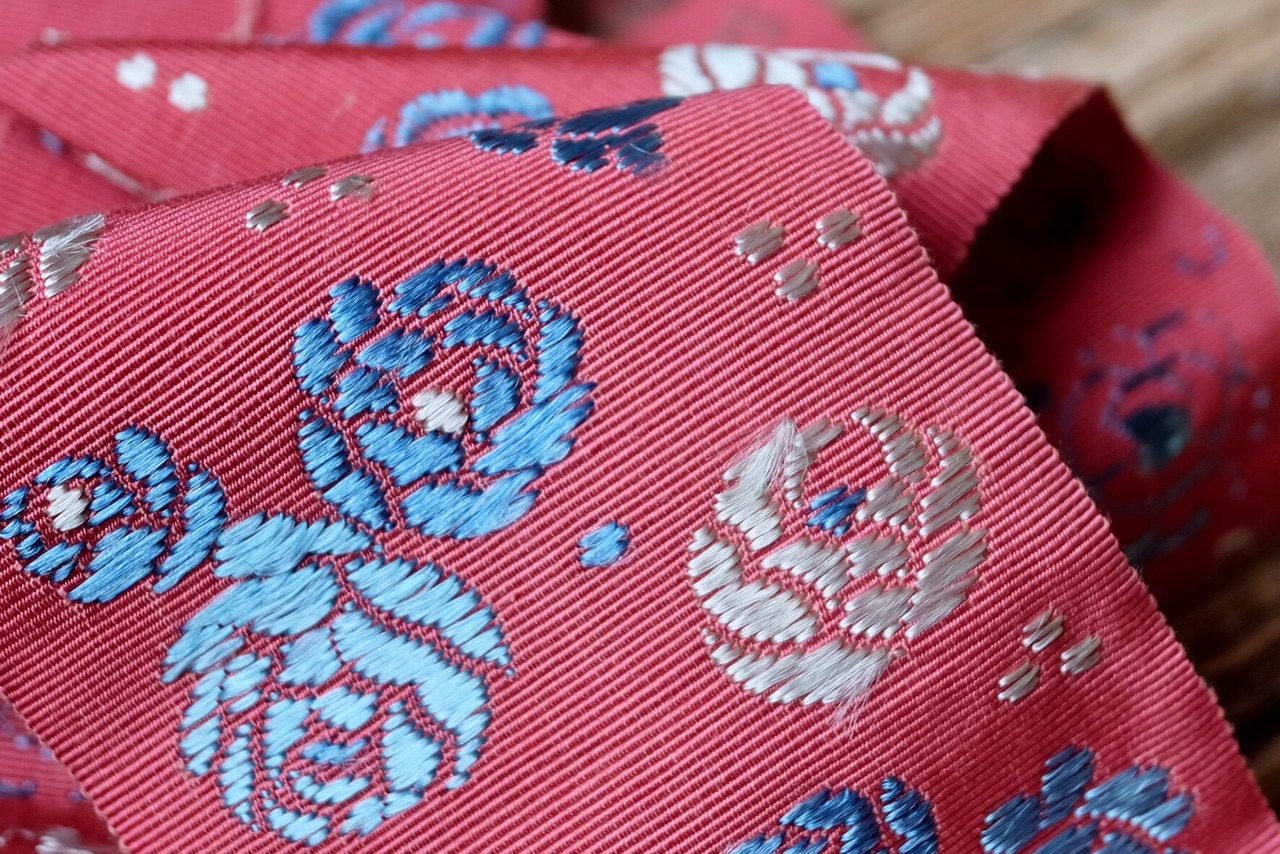 1800s antique French haute couture jacquard pink silk grosgrain ribbon w/ cream blue rose floral motif millinery, costume design, home decor
Truly beautiful antique silk jacquard ribbon from mid 1800s, exquisite cream, pink and degrad̩ blue rose motifs embellish the pink silk grosgrain background.

Please note these are antique textiles and are over 140 years old and they are in good if timeworn condition. As this is silk, with age some of the threads have come loose.

The silk measures 193cm in length and 8cm in width.