1800s embroidered black silk on tulle floral application applique dress trim, handmade flapper, costume design, vintage couture, millinery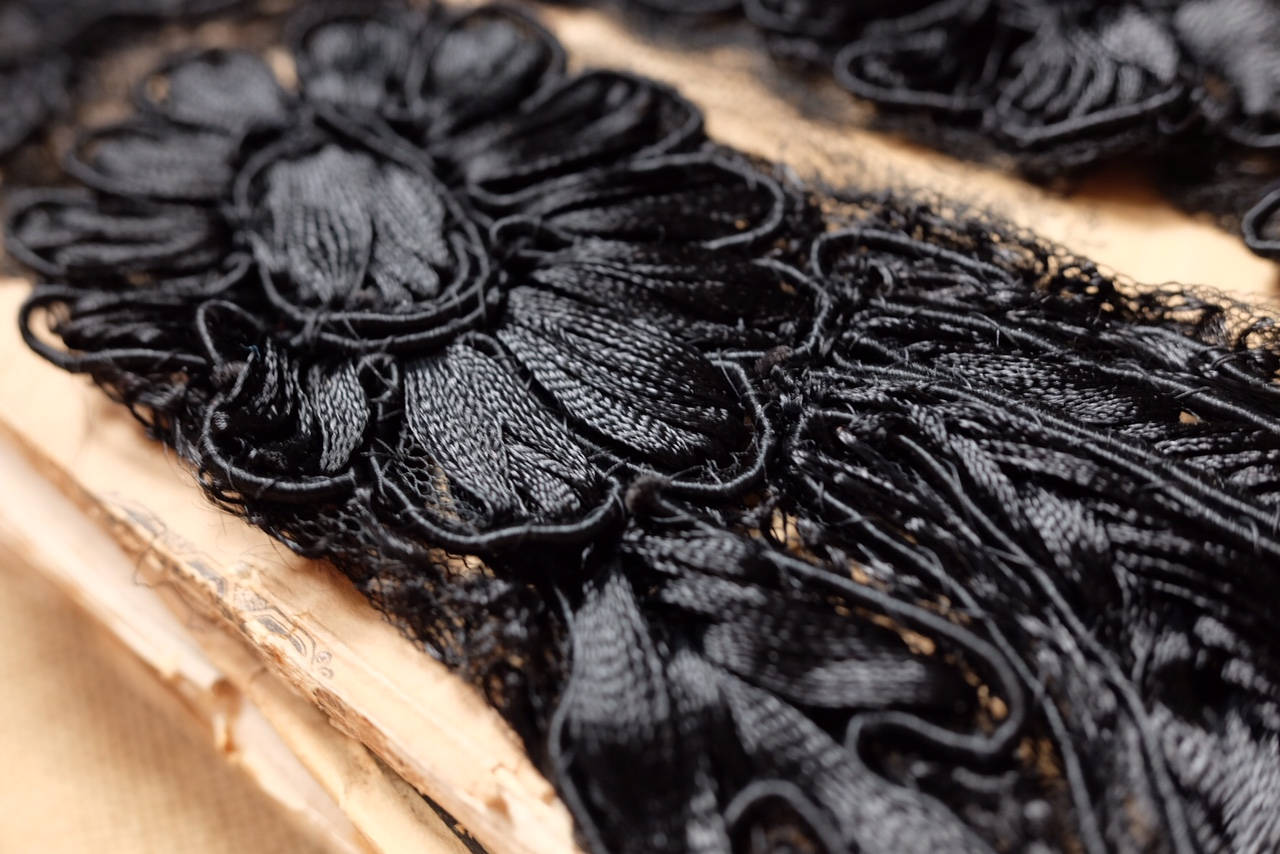 1800s embroidered black silk on tulle floral application applique dress trim, handmade flapper, costume design, vintage couture, millinery
Very beautiful embellished black silk embroidery on tulle dress trim sampler.

Exquisite soutache hand embroidery work on black silk tulle.

This sampler consists of five seperate floral motifs which can be seperated and used individually or this entire piece could embellish the waist/shoulder of a dress.

This item is in unused vintage condition.

These are embroidery samplers and with careful restoration can be worn again but in their current condition they would be best served as inspiration for your own projects.

Measures 1m35 in length, width is graduated and is max 5cm.

I have not ironed/treated these pieces and they are 'as found' at auction.