1820 French antique hand painted engraving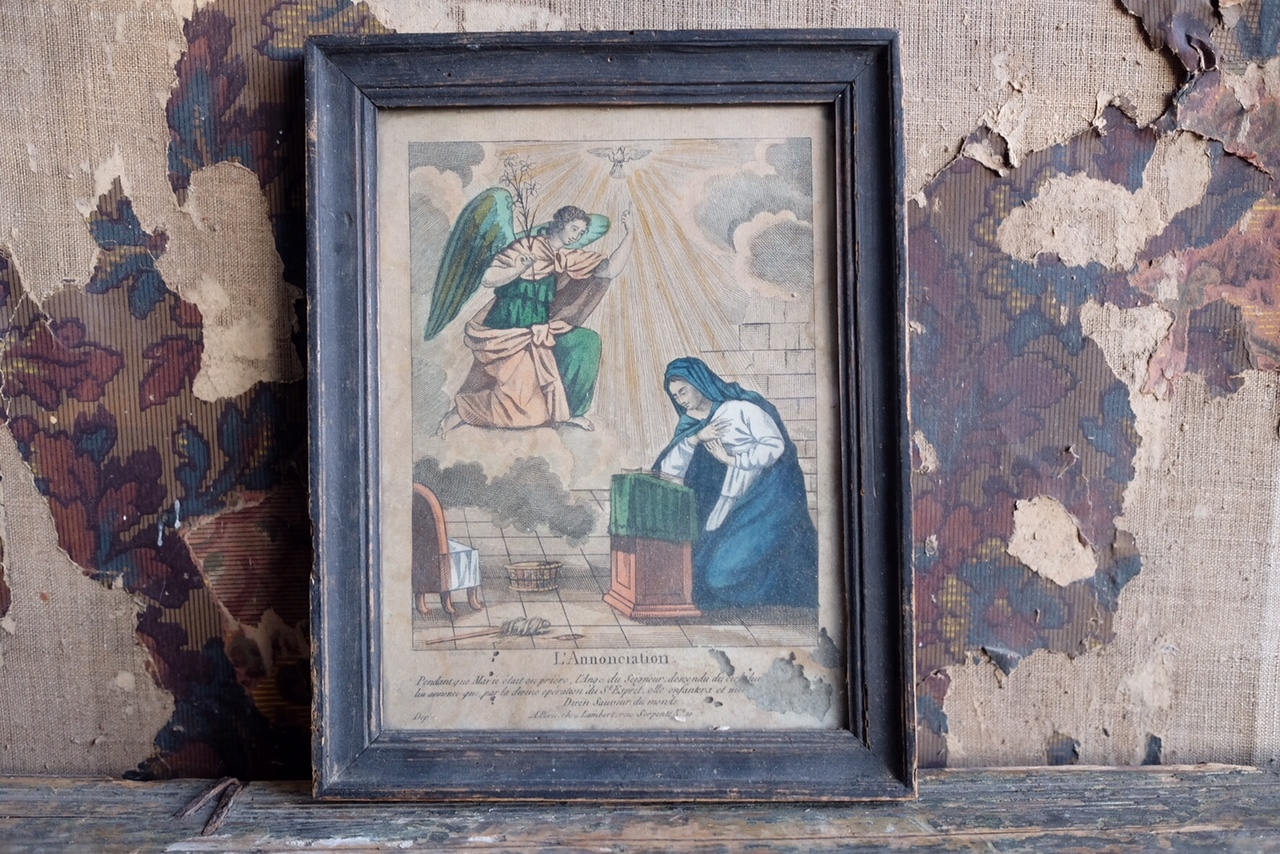 1820 French antique hand painted engraving
Evocative early 1800s hand painted engraving which features a scene from the Annonciation, 'L'Annonciation'.

Created by celebrated Parisian printmakers, Lambert, Rue Serpent, No. 10.

The frame is handmade, blackened wood and the original glass and cardboard backing are still in place.

This is a treasure which I found at a recent Chateau estate sale in Provence.

'Dans son jus' as they say in France, timeworn but still very special. I have not cleaned the frame/glass and it is in as found condition.

Dimensions:
18cm in width x 23cm in height

Please take care to look at the photographs for a better understanding of the condition. There is some damage to the bottom right corner of the engraving. The frame is used and in timeworn condition.