1900s antique real gold passementerie & ivory silk tassel, braided top, vintage wedding, elegant, gatsby, french home decor, tassle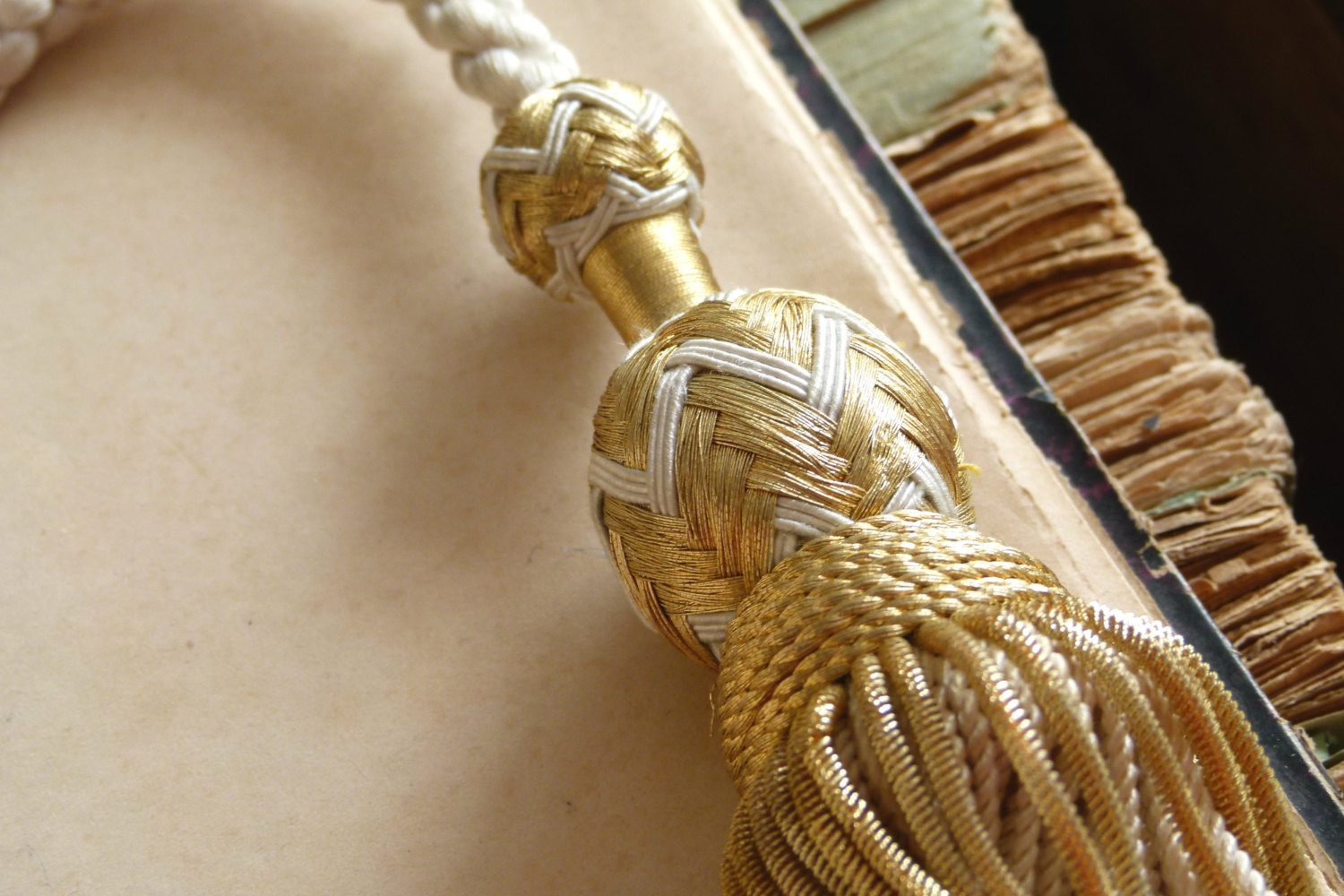 1900s antique real gold passementerie & ivory silk tassel, braided top, vintage wedding, elegant, gatsby, french home decor, tassle
Beautiful handmade 1917 century passementerie real gold tassel / tassle which originates from my familys 150 year old antique textile archives. Rich bouillon streamers cascade from the body of the tassel. The way these strands have been created results in something called fris̩. Fris̩ is created to be twisted just a bit to make the corners lay in different angles to show off a lot of reflected light.

The top features beautiful real 16 carat gold thread woven with ivory silk.

It dates from 1917 and was found alongside a set of two other 16 carat gold (wrapped on cotton / silk thread) tassels.

The condition is quite remarkable, it had been wrapped in papier de soie for at least 80 years and protected from the elements. It comes from my family silk passementerie archives and is genuine.

It measures 12cm long in length, with additional length of 4.5cm cord tie and is 3cm at widest point

These 19th century tassels / tassles have become very popular and have been featured in many popular home decorating magazines. This is your opportunity to own a genuine 19th century version.

This would be lovely highlighted on a window treatment, embellishing a velvet and silk pillow or displayed in a shadowbox. Please view all my photos for an accurate reflection of this stunning tassel's condition.