1920s embroidered beaded flapper applique sequin & glass bead tassle trim art deco, vintage wedding, great gatsby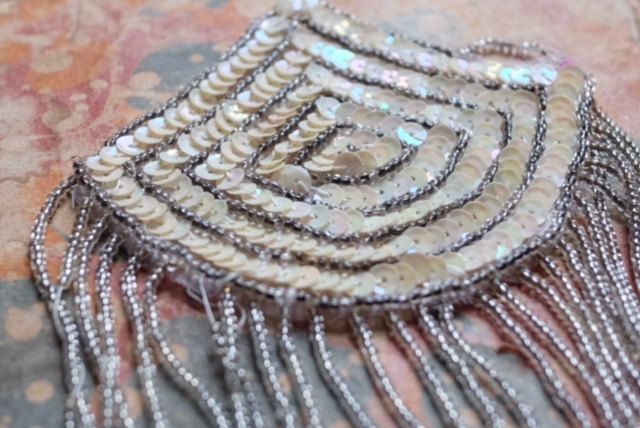 1920s embroidered beaded flapper applique sequin & glass bead tassle trim art deco, vintage wedding, great gatsby
Beautiful 1920s hand embroidered flapper applique. Wonderful embroidery with glass beading and opal sequin background.

Delicate (and fragile) beaded fringing (in need of restoration)

The main applique measures 9.5cm by 8cm and fringing falls a further 12.5cm in length.

The main structure is in good antique condition(note loose beading in photographs), the fringing is more fragile and would need restoration..

This would be wonderful for a jewelry creation, hair accessory or dress embellishment.