1930s Vintage French handmade wooden puzzle jigsaw, Trocadero Paris, retro toy, mixed media collage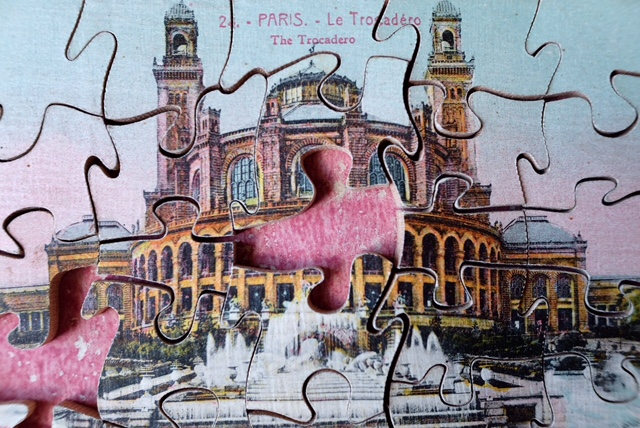 1930s Vintage French handmade wooden puzzle jigsaw, Trocadero Paris, retro toy, mixed media collage
Charming vintage jigsaw puzzle which I picked up at a recent brocante in Aix en Provence in the South of France.

The jigsaw puzzle comes in its original cardboard (with metal staples) packaging, with a charming handwritten label.

This was handmade specifically for a client, Monsieur Lagache and each piece has been hand cut in wood.

This particular puzzle depicts Trocadero in Paris.

Puzzle measures 14cm by 9cm

Please note that there are two pieces missing as per photographs.