19th Century antique passementerie silk tassel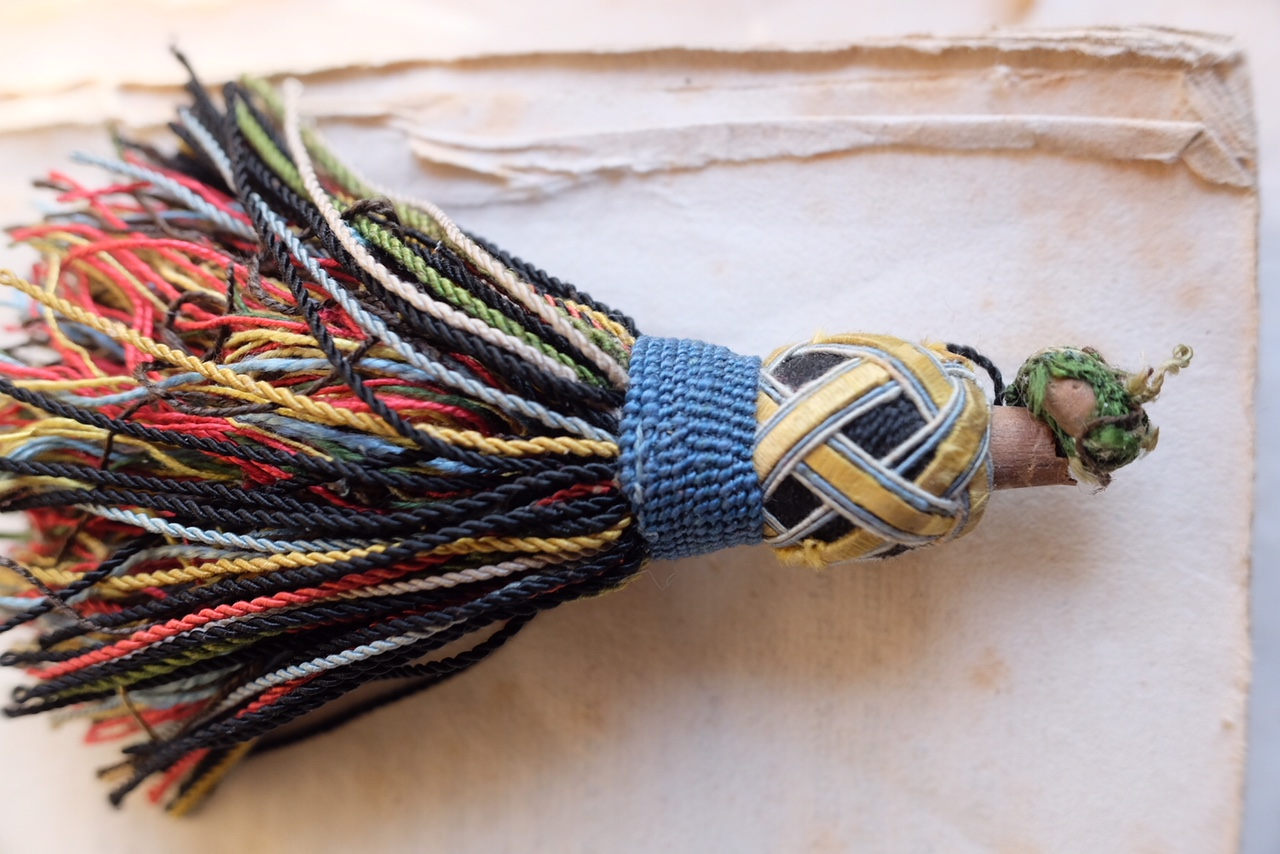 19th Century antique passementerie silk tassel
Beautiful & rare handmade silk passementerie tassel / tassle. Rich silk bouillon streamers cascade from the body of the tassel. The way these strands have been created results in something called fris̩. Fris̩ is created to be twisted just a bit to make the corners lay in different angles.

It dates from late 1800s and was part of a very important passementerie collection that was recently sold at auction.

The tassle is timeworn, undone / loose threads in certain places but it is a beautiful example of the French artisan workmanship that was evident in Saint Etienne and Lyon in the 19th Century.

The tassle/tassel measures 10cm long in length, is 6cm at widest point.

These tassels / tassles have become very popular and have been featured in many popular home decorating magazines. This is your opportunity to own a genuine 19th century version.

This would be lovely highlighted on a window treatment, used as a curtain tie, house key ring, or perhaps displayed in a shadowbox. Please view all my photos for an accurate reflection of this stunning tassel's condition.