19th Century antique real gold passementerie & red silk tassel fringe from opera costume, mixed media, jewellery supply, home decor, tassle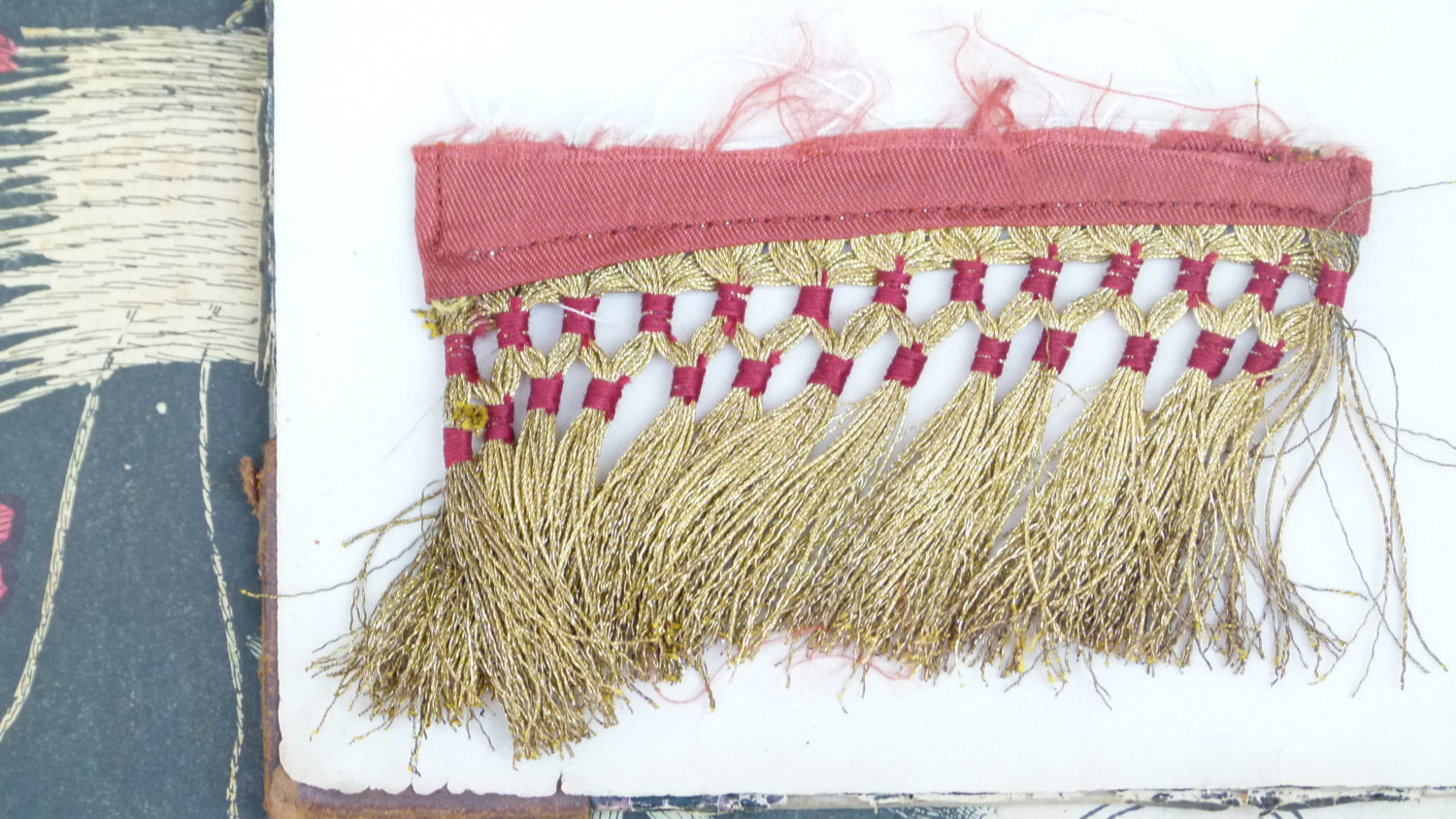 19th Century antique real gold passementerie & red silk tassel fringe from opera costume, mixed media, jewellery supply, home decor, tassle
Beautiful & rare handmade 19th century passementerie real gold & silk tassel / tassle fringing from an opera costume.

These pieces date from between 1880 and 1890 and have been recuperated from antique French Opera costumes.

They would make a wonderful addition to a mixed media art work, used in jewellery creation or very simply framed in a shadow box.

Truly beautiful and wonderfully aged.

There are four seperate fringing pieces available and they measure 11cm in width and 7cm in length.

If you wish to purchase all four please contact me in advance and I can mark special group shipping rate.