19th Century antique white silk ribbon with real silver tassle fringe passementerie , costume, mixed media, jewellery, home decor, tassle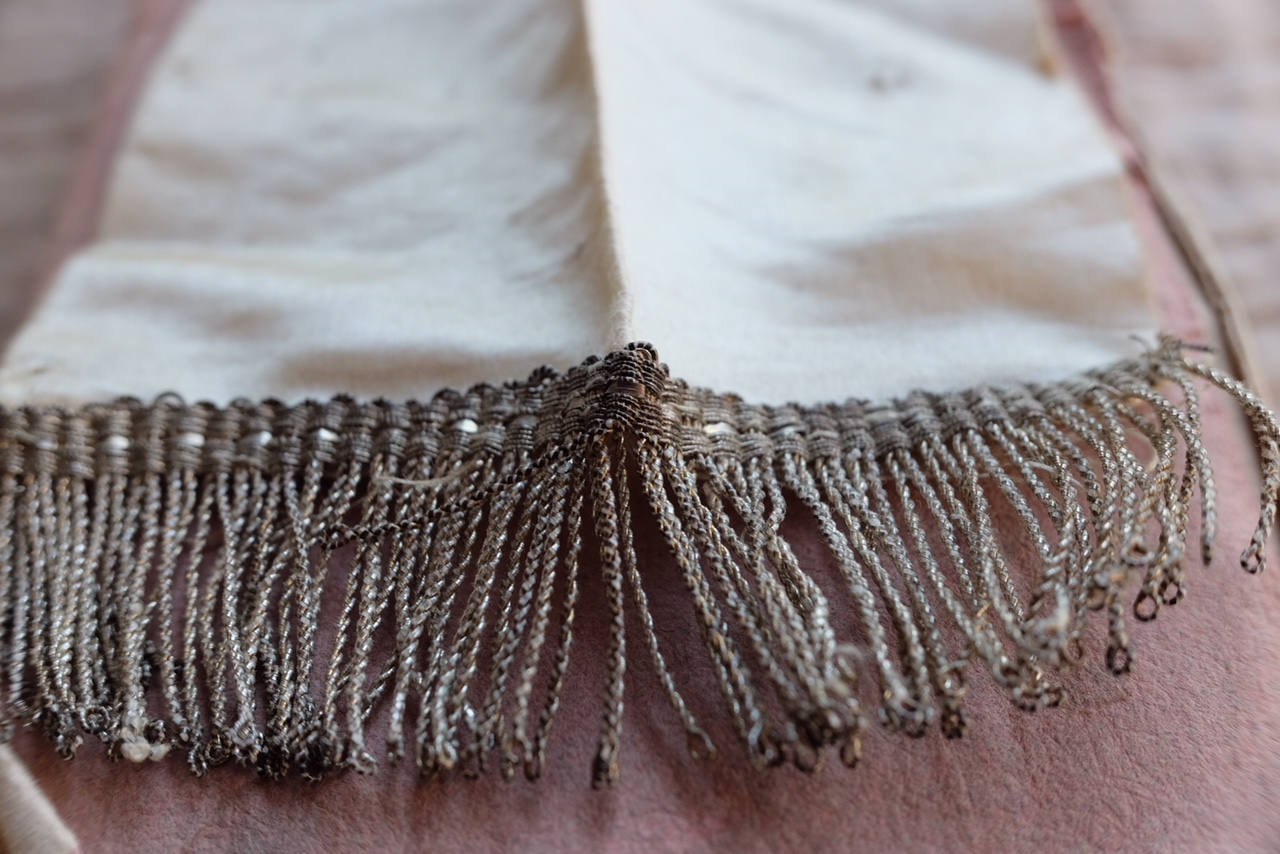 19th Century antique white silk ribbon with real silver tassle fringe passementerie , costume, mixed media, jewellery, home decor, tassle
Beautiful & rare handmade 19th century passementerie.

A white silk ribbon is trimmed in real silver fris̩ tassel / tassle fringing. The fringing itself is quite heavy given the high metal content.

Everything is hand sewn.

This was potentially for a religious costume or for an opera costume.

The ribbon has signs of age and five pin holes from where it must have been pinned onto a garment or perhaps as decoration on a wall?

They would make a wonderful addition to a mixed media art work, used in jewellery creation or very simply framed in a shadow box.

Truly beautiful and wonderfully aged.

Measures 16cm by 10cm.
If you wish to purchase all four please contact me in advance and I can mark special group shipping rate.