Antique 1800 beaded silk & lace dress embellishment, milk glass cabochon, glass seed beads, handmade trim, costume design, vintage wedding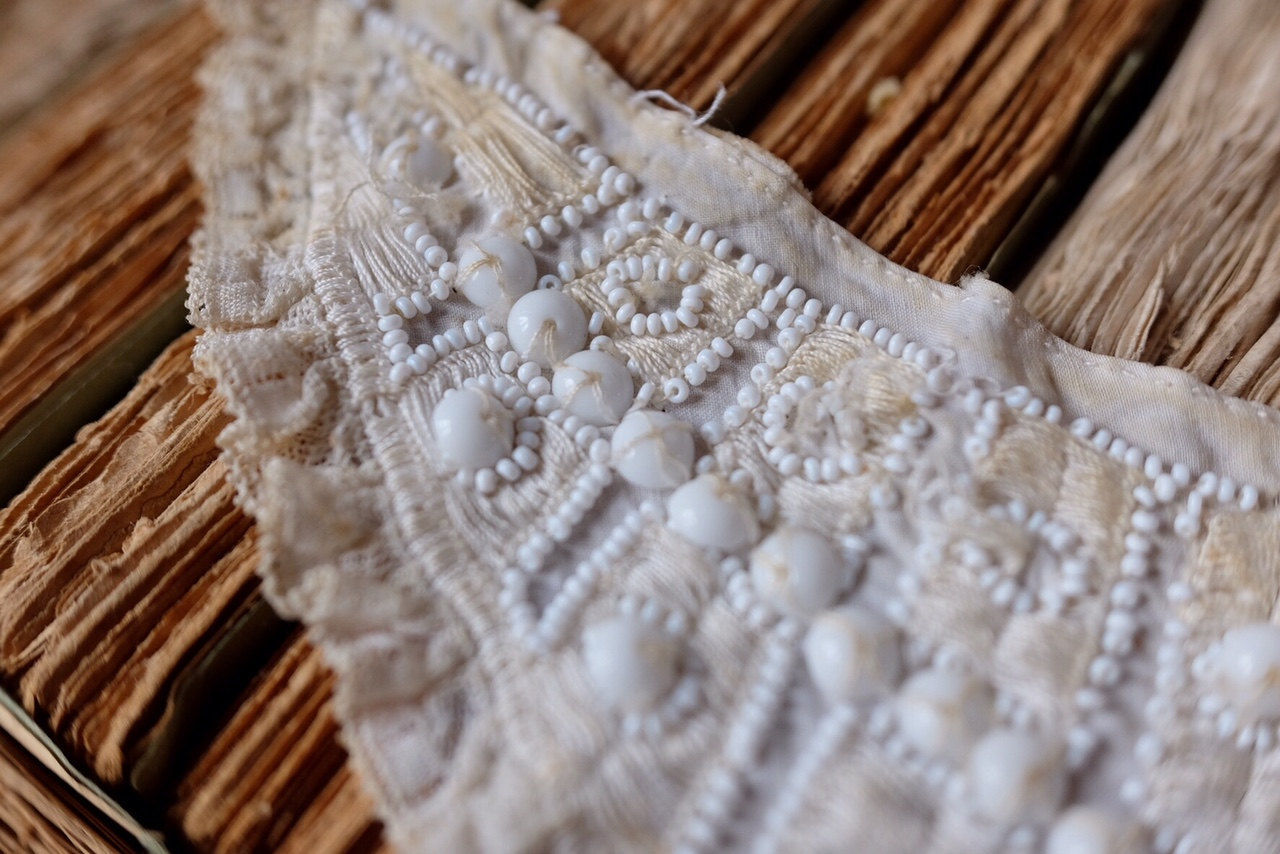 Antique 1800 beaded silk & lace dress embellishment, milk glass cabochon, glass seed beads, handmade trim, costume design, vintage wedding
Very beautiful and rare dress embellishment.

Entirely hand sewn. Milk glass cabochons, tiny white seed beads and silk thread are hand embroidered to create this exquisite museum piece.

Hand made lace trim along two sides.

For collectors / and or embroiderers for inspiration / reference.

This piece measures 20cm by 9cm

These are in very good antique condition. there are some missing beads and they are not laundered.