Antique 1800s hand painted silk fabric draft esquise pink neo greek collector piece wallpaper vintage paper french ephemera interior decor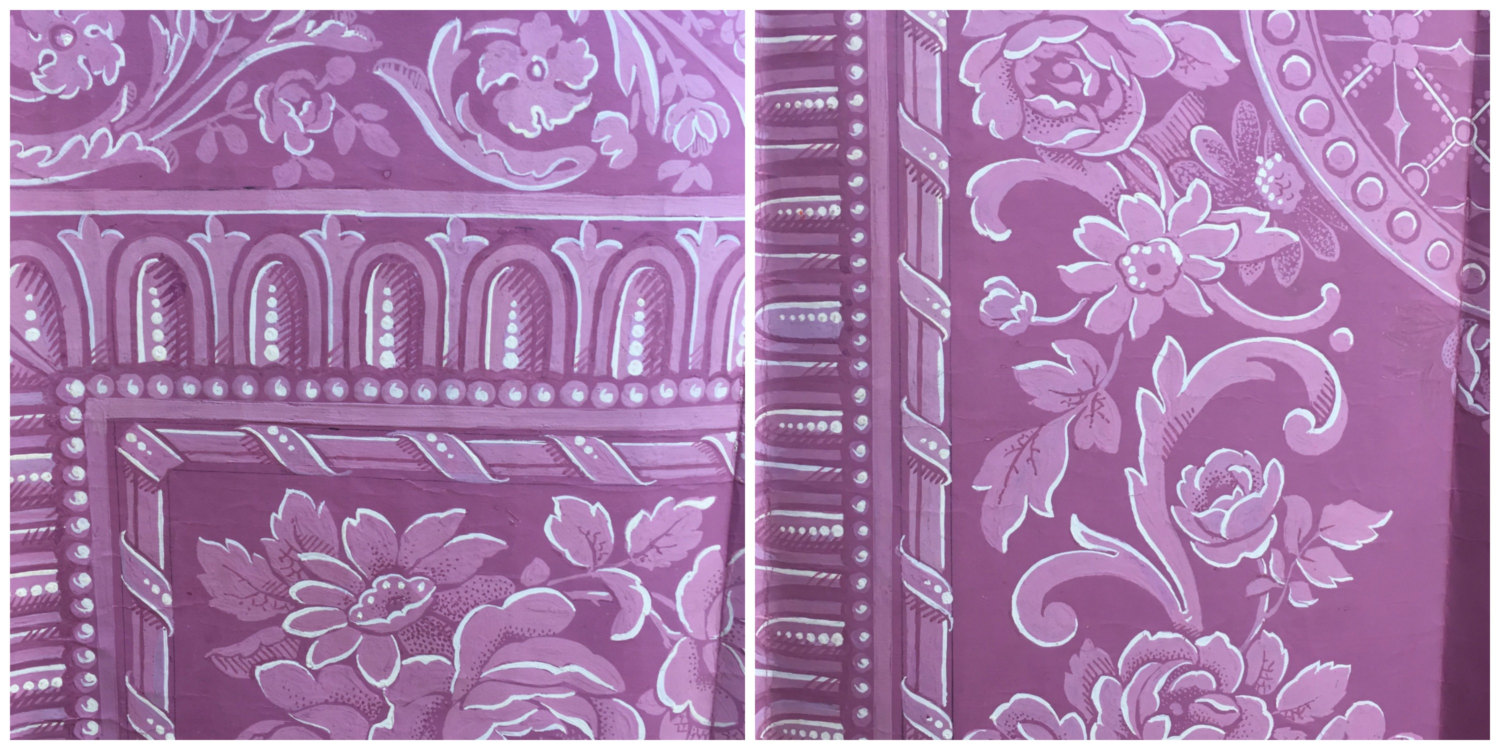 Antique 1800s hand painted silk fabric draft esquise pink neo greek collector piece wallpaper vintage paper french ephemera interior decor
Truly exquisite and very large artists painted draft - an 'Esquise' in French - for silk textile design which dates to late 1800s which features bright pink Neo Greek motifs in very much vibrant gouache paint.

This has been hand-painted and meticulously crafted by a silk draftsman and this type of artwork is very rarely available for sale.

This beautiful piece is in good antique condition, the paper is creased in parts but is unused. there are a few small water splash marks which I share in the third photograph collage.

Details:
Entire work measures: 142cm (55.9") x 260cm (102.3")

I purchased these from a seller at a French antiques fair who used to work as a 'lisseur' for a major silk maker in Lyon and he had acquired a small set of 18th & 19th century 'Esquises' (drafts) for silk designs from Prelle; Rostain & Bral; Mondon; Kachmyr; Peroudier and Besson.