Antique 1800s Provencal piqu̩, hand stitched, embroidered and matelasse quilted white jupon remnant. Pillow sham linen whitework bridal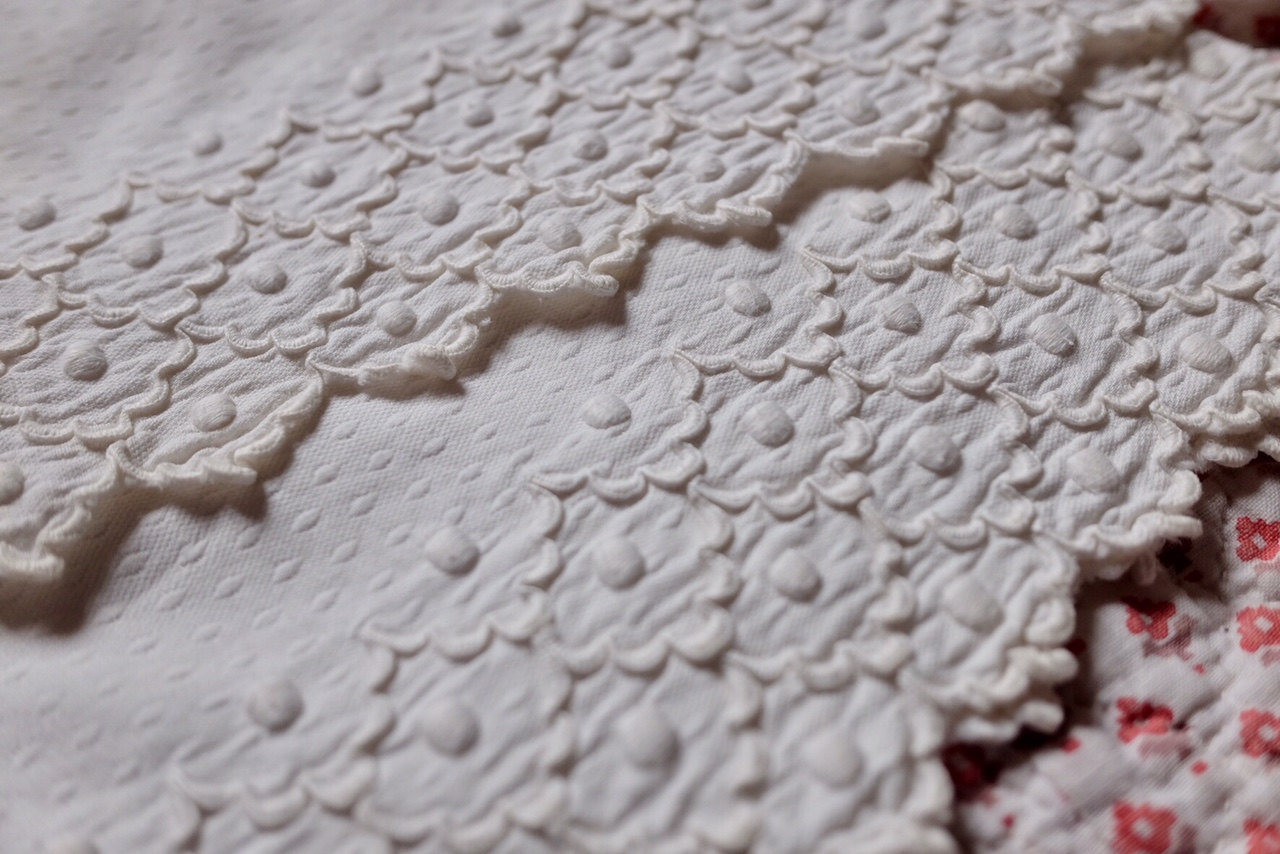 Antique 1800s Provencal piqu̩, hand stitched, embroidered and matelasse quilted white jupon remnant. Pillow sham linen whitework bridal
Exquisite antique early 1800s French Proven̤al piqu̩ which would have been created for a Arlesian jupon. It has an incredible hand embroidered scalloped border.

This is a superb example of 1800s 'Provencal' handmade piqu̩ quilting. This quilting effect is also known as Marseille work or piqu̩ marseillais, this technique was developed in Marseille in the early eighteenth century, and became an important local industry.

This piqu̩ is of the very finest white cotton, tightly woven in a classic beautiful all-over embossed matelass̩ (quilted) seed motif.

Please note this is laundered, I do not see any age spots or marks visible. This is unused and in excellent condition

Detail; measurements 93.5cm by 64cm (widest point)

This listing is for one remnant. I have a matching remnant available.