Antique 1910 floral chintz fabric, sun faded, pink roses on blue, couture, sewing, upholstery collector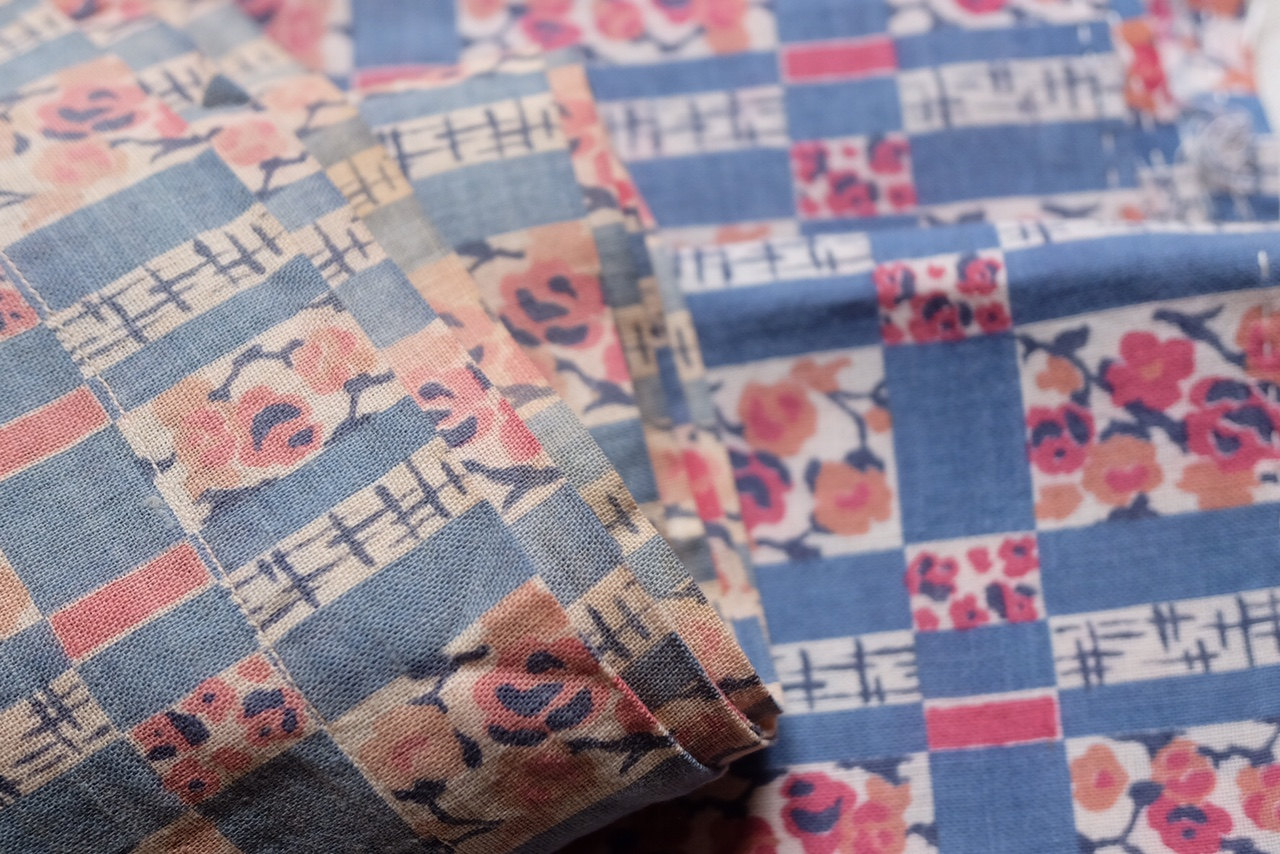 Antique 1910 floral chintz fabric, sun faded, pink roses on blue, couture, sewing, upholstery collector
This is a beautiful old faded chintz piece with beautiful rose motif on an blue grey background .

Soft and muted.

This is a roller printed fabric textile that has intricate overall detail of every motif.

The fabric is light cotton but still very strong for lined pillows or framing.

Not to be pressed with heavy pressure or too hot iron.

Note there are several discoloured (sunlight faded) areas and small holes when held to light.

This fabric has not been washed - it is in 'as found' condition,

I have several different pieces for sale.

This listing is for the section photographed which measures:

46.5cm by 2m57cm

Please note that the fabric has faded due to sunlight in certain areas due to how it was stored in the armoire.

There may be some tears from age and wear.