1940 handmade pink & black stamen millinery corsage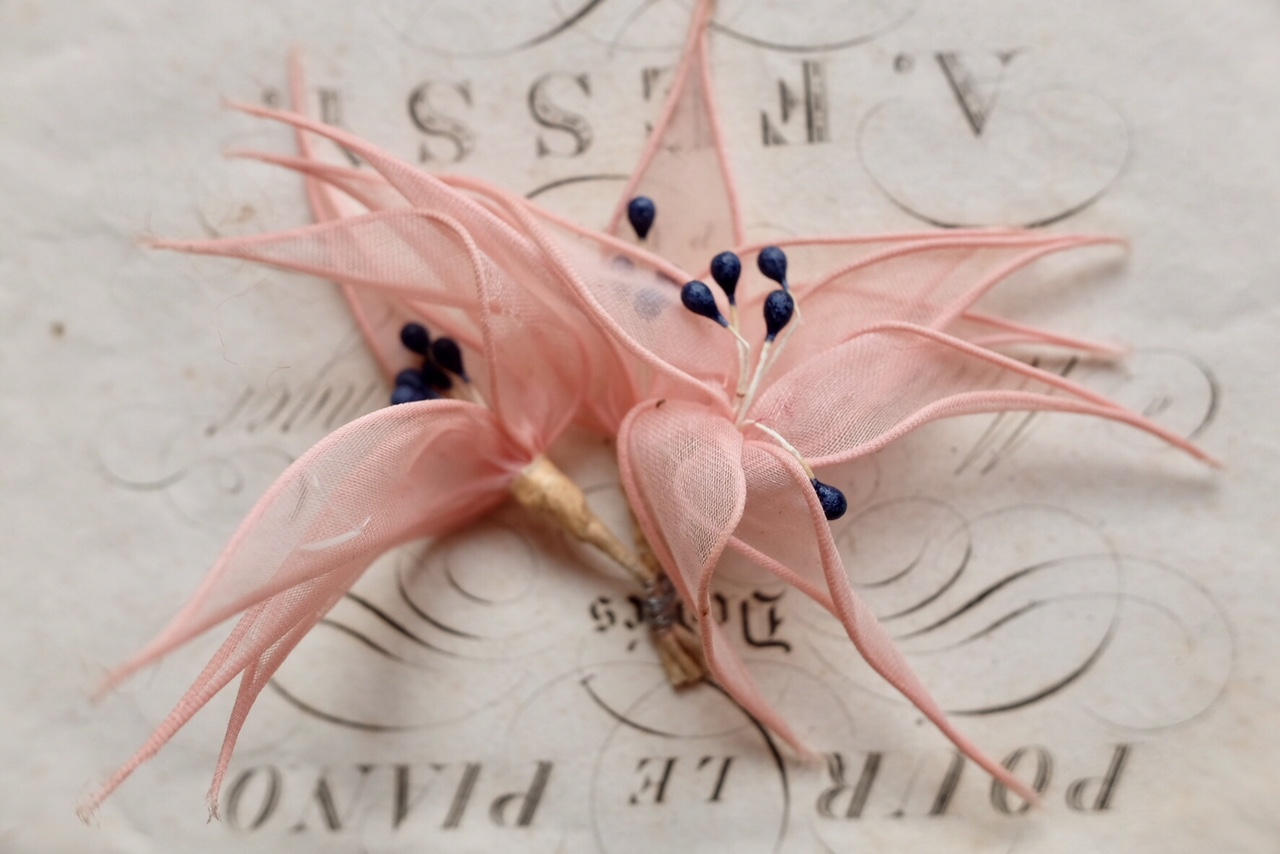 1940 handmade pink & black stamen millinery corsage
This is a rare bouquet of 1940s millinery flowers made by the Maison Legeron in Paris with wonderful texture created with rolled silk petals and contrasting black tipped stamens.

I purchased this from the costume designer of Manon Des Sources et Jean de Florette who was selling her collection of millinery and costume trims.

Three handmade flowers with paper wrapped wire stems

The bouquet measure 10cm by 9cm.

This antique piece is very solid and in good condition, please note that there is a small hole to one of the floral petals.

Unused and unwashed.

Would be wonderful for inclusion in millinery creations, jewellery design projects, accessories, costume design.