Antique 19C French jacquard gold silk, autumn ivy leaves, green & red accent, leaf relief, fringe embroidery, fall decor, collector fabric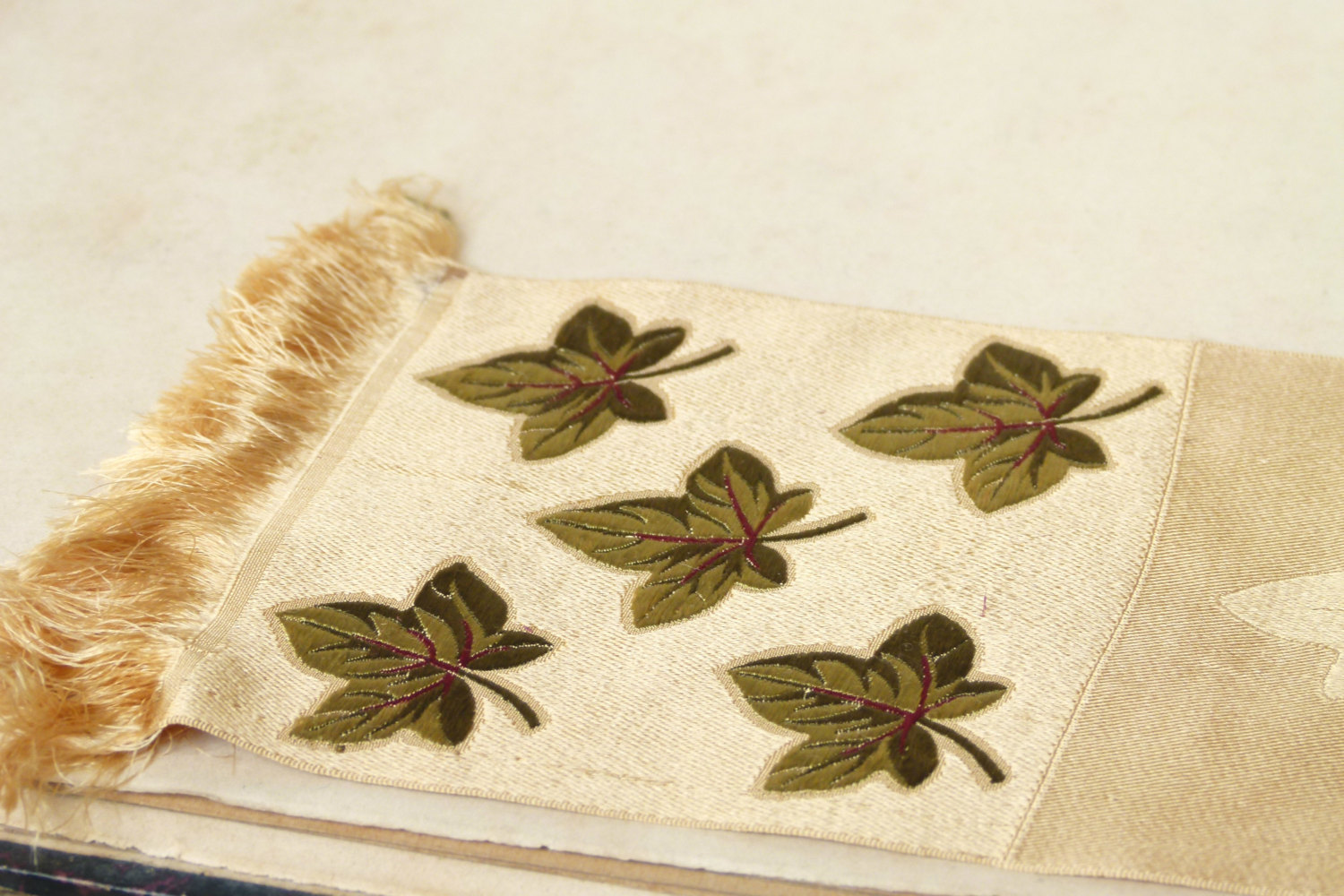 Antique 19C French jacquard gold silk, autumn ivy leaves, green & red accent, leaf relief, fringe embroidery, fall decor, collector fabric
Treasured antique haute couture 19 Century french jacquard large silk ribbon sample in sumptious Gold coloured silk, with falling Autumn / Fall ivy leaves in green with red accents. On upper half of ribbon is a beautiful delicate holly leaf relief embroidery.
This ribbon comes from my familys 150 year old ribbon archives.

This piece, was originally in an 19th Century antique salesman sample book and is in good antique condition, please note there are three small marks on the upper half (see 4th photograph). They may come out with washing but I cannot guarantee this.

It is a textile collectors dream and it can be used for unique sewing projects as it is intact and would make an incredible addition to couture projects, or why not a cushion or handbag. It would suffice to frame this piece as it is sumptious!

This ribbon is unused and was created in our family factory in St. Etienne, the world home of ribbon making, in late 19th Century. It was woven on a jacquard metier in our family factory which was then known as Les Freres Faure.

There is fringing along one side

The ribbon is 9.4cm in width and 21cmin length

You can see along the top are the remnants of a special sample glue which would have been covered by a gummed paper and 'glued' into the book.