Antique 19th century french jacquard purple silk ribbon with black & white floral bouquet motif, collector fabric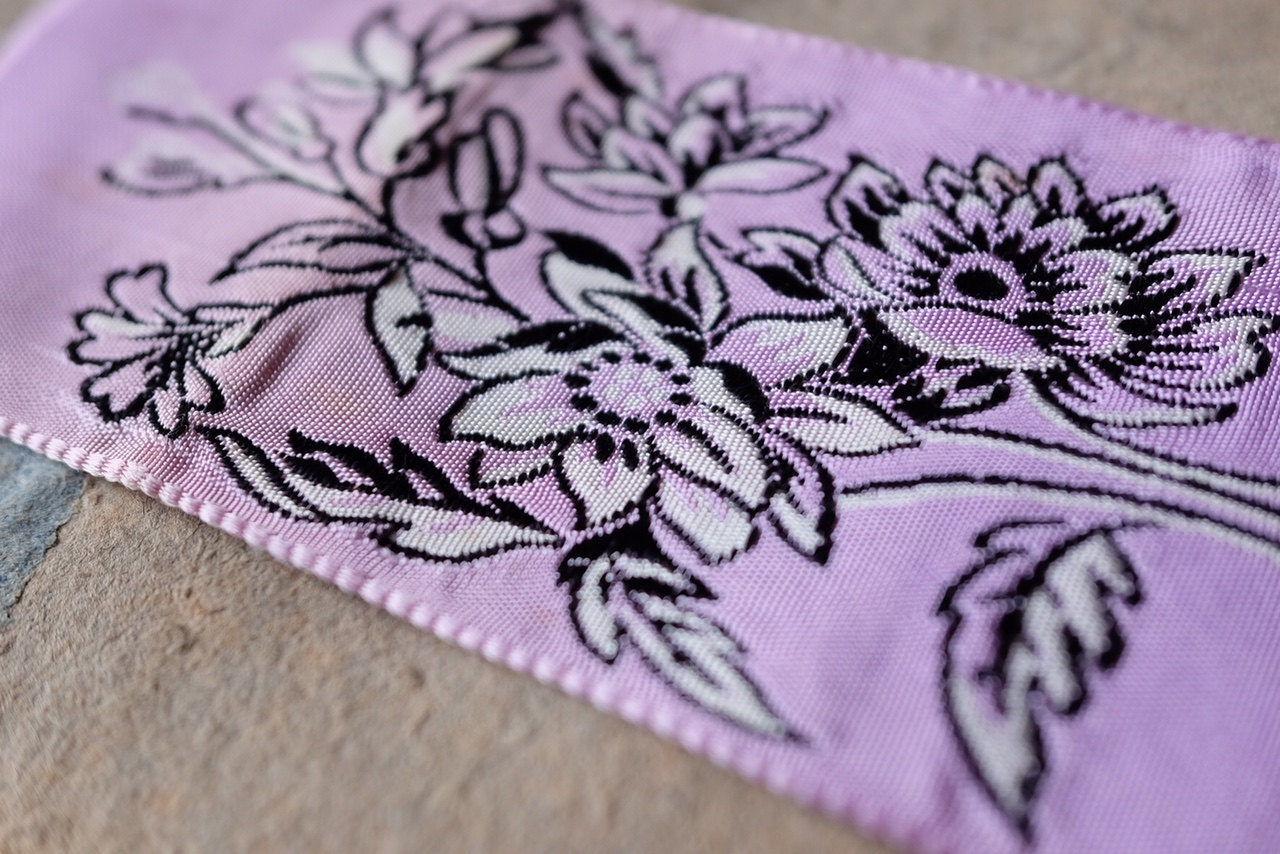 Antique 19th century french jacquard purple silk ribbon with black & white floral bouquet motif, collector fabric
Treasured antique haute couture 19 Century french jacquard large silk ribbon sampler in purple silk with a beautiful black floral motif, from my familys ribbon archives.

This piece, was originally in an antique salesman sample book and is in good antique condition.

This is a textile collectors dream and it can be used for unique sewing projects as it is intact and would make an incredible addition to couture projects, or why not a cushion or handbag. It would suffice to frame this piece as it is sumptuous!

This ribbon is unused and was created in our family factory in St. Etienne, the world home of ribbon making, in the late 19th Century. It was woven on a jacquard metier in our family factory which was then known as Les Freres Faure.

The ribbon is 3.2cm in width and 13cm in length.

Condition: Ribbon is not laundered / ironed and shows signs of age (there is a small tear from where ribbon was folded in the antique sample book.