Art Deco brass lightning jewellery element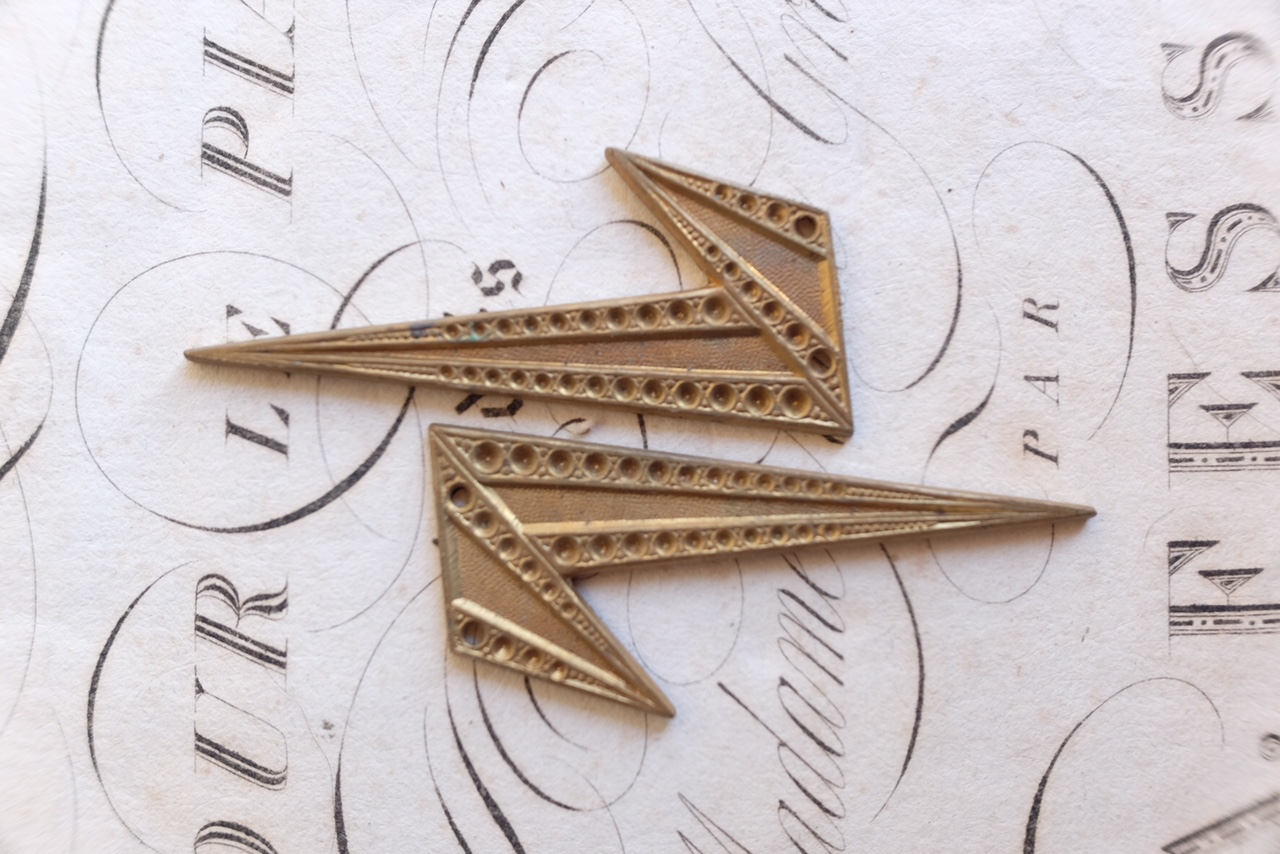 Art Deco brass lightning jewellery element
I purchased a wonderful trunk filled with 1920s jewellery supply stock from an estate sale in Lyon. This trunk was originally found in the storeroom of a 'mercerie' boutique which closed in the 1960s.

I believe these were created by celebrated Parisian company Framex.

This listing is for a genuine 1920s jewellery element, unused and beautiful with a wonderful textured surface which would look even more beautiful once enamelled or plated and insert with crystal chatons.

Listing is for one element.

Measures 4.8cm and 2.3cm at widest point.

Please note that I offer group shipping so if you wish to purchase a few items please let me know in advance so I can create a special listing and adjust shipping accordingly.