Art Deco copper blank shooting star jewellery supplies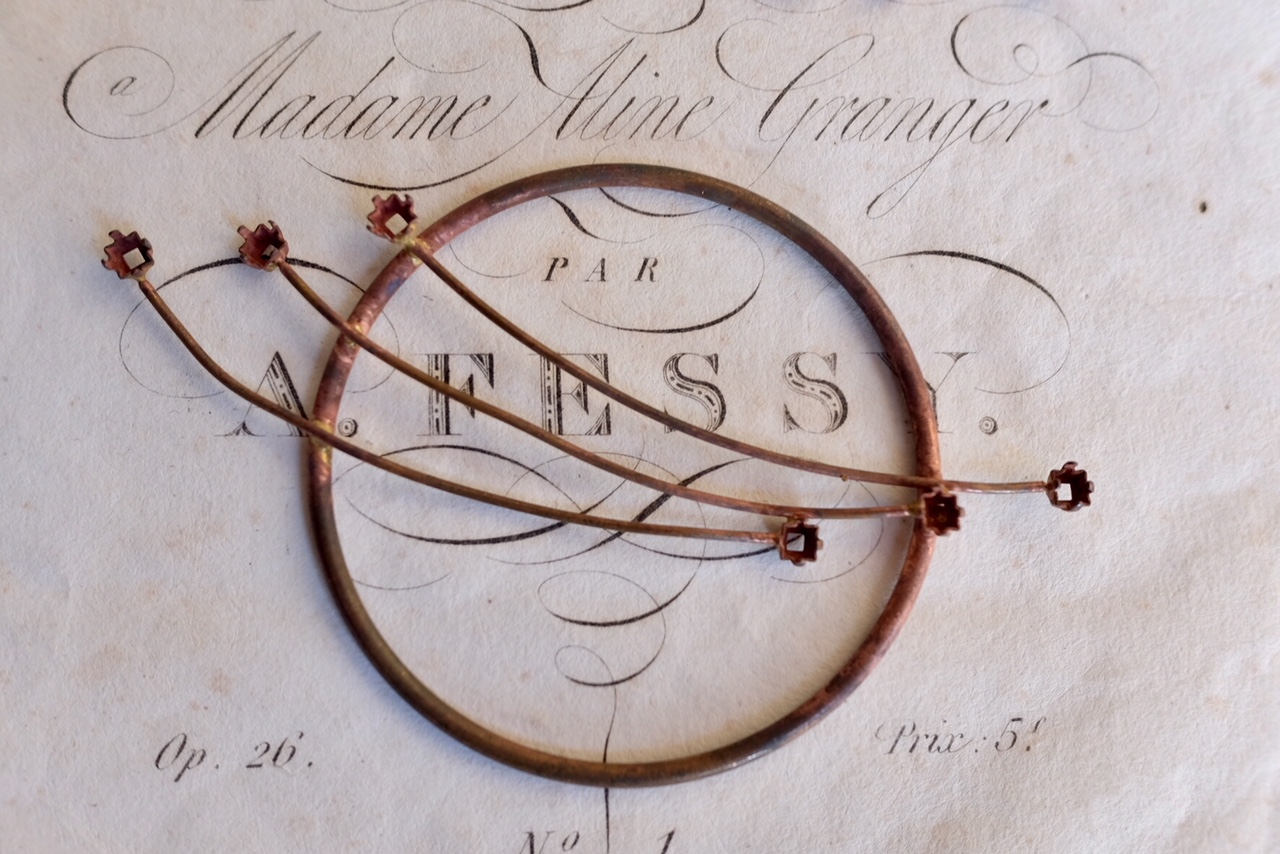 Art Deco copper blank shooting star jewellery supplies
I purchased a wonderful trunk filled with 1920s jewellery supply stock from an estate sale in Lyon. This trunk was originally found in the storeroom of a 'mercerie' boutique which closed in the 1960s.

These are one of a kind, raw copper shooting star jewellery blanks.

They are unused and intact, in excellent antique condition. The wire is maleable so you can adjust the shooting stars.

Diameter of inner circle is 5.3cm.
The stars reach an outer diameter of 8cm.