Art Deco copper pendant jewelry element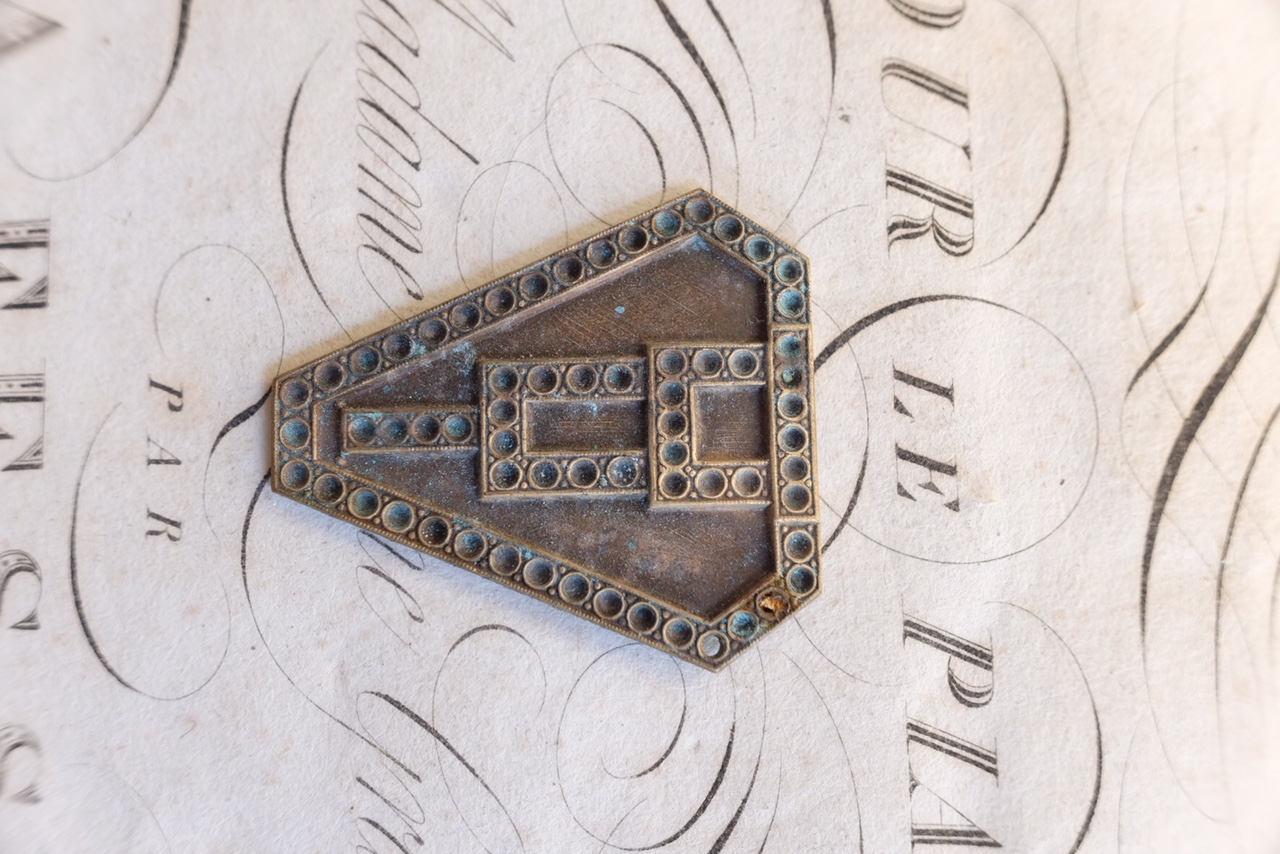 Art Deco copper pendant jewelry element
I purchased a wonderful trunk filled with 1920s jewellery supply stock from an estate sale in Lyon. This trunk was originally found in the storeroom of a 'mercerie' boutique which closed in the 1960s. I believe these were created by celebrated Parisian company Framex.

This listing is for a genuine 1920s jewellery element, unused and beautiful with a wonderful textured surface which would look even more beautiful once enamelled or plated and insert with crystal chatons.

There is one hole drilled for hanging as a pendant or earring

Measures 4cm and 3.5cm at widest point.

Please note that I offer group shipping so if you wish to purchase a few items please let me know in advance so I can create a special listing and adjust shipping accordingly.