Antique Art Deco gold plated brooch blank for enamel, floral motif jewellery supplies, costume design, couture, mixed media vintage, bouquet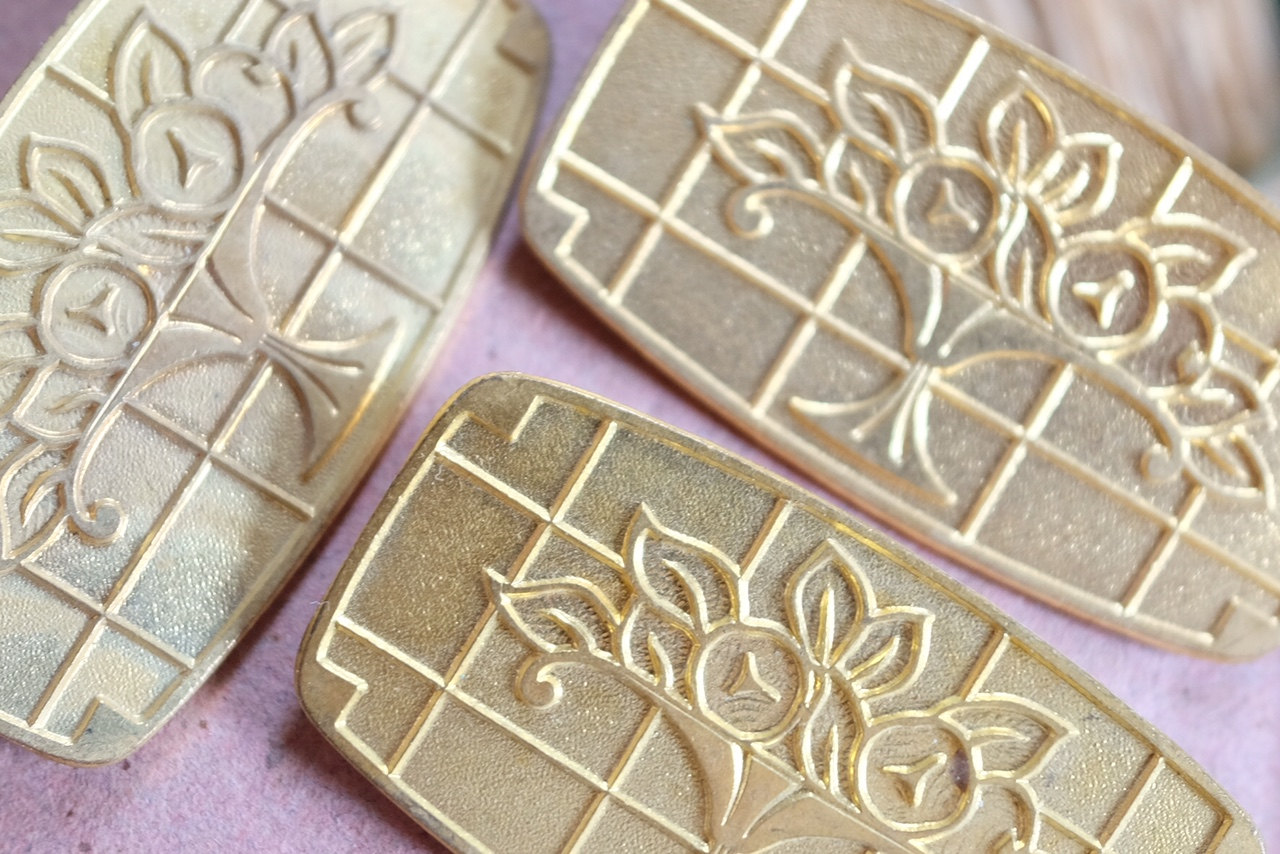 Antique Art Deco gold plated brooch blank for enamel, floral motif jewellery supplies, costume design, couture, mixed media vintage, bouquet
I purchased a wonderful trunk filled with 1920s jewellery supply stock from an estate sale in Lyon. This trunk was originally found in the storeroom of a 'mercerie' boutique which closed in the 1960s.

These are one of a kind, gold plated brass brooch blanks which would have been created for enamelling. They are unused and intact, in excellent antique condition. Photograph 2 shows one brooch which has been enamelled in the 1920s (please note this listing is for a brooch blank).

Each buckle is approx 4.6cm in length and 2.4cm in width.