Antique Art Nouveau handmade millinery flower ombre pink w/ hand felted wool petals vintage wedding hat boutonniere haute couture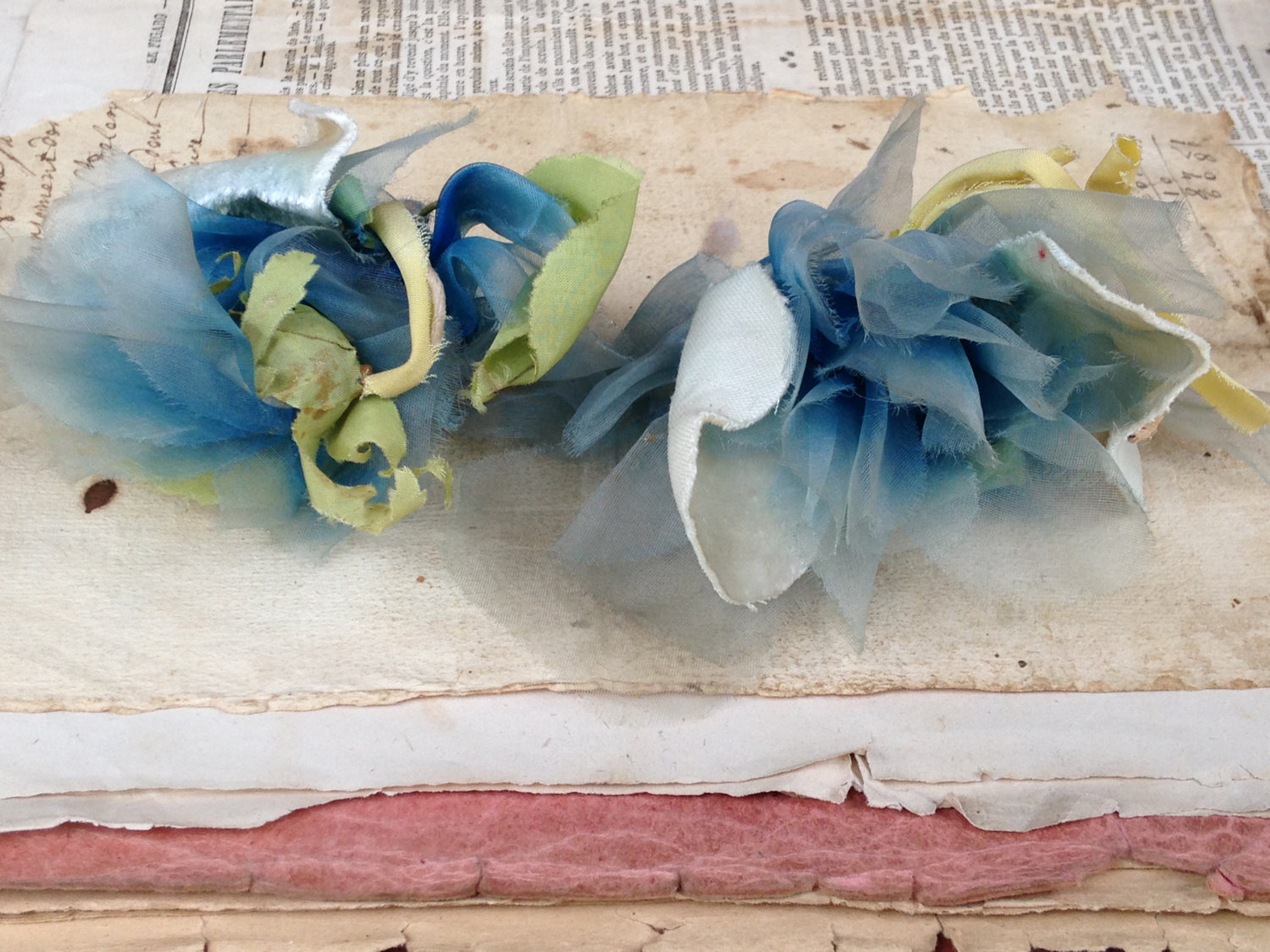 Antique Art Nouveau handmade millinery flower ombre pink w/ hand felted wool petals vintage wedding hat boutonniere haute couture
This is an wonderfully charming early 1930s handpainted ombre blue silk with oyster cut silk velvet accents millinery flower bouquet made by the Maison Legeron in Paris.

Glorious and still vibrant ombre tones in the hand-painted and hand dyed silk.

This is unusually long and voluminous and measures 21cm in length and 12cm at widest point

This antique piece is in good condition.

These are unused and unwashed.
I acquired these from the granddaughter of a Parisian milliner - who would purchase directly from Legeron. I will be listing a few more of these incredible silk flowers over the next few days.