Antique beautiful handmade Irish lace, card making, costume design, vintage wedding, bridal cuff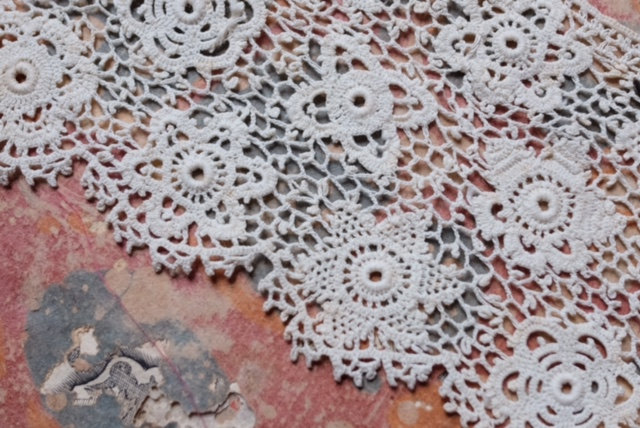 Antique beautiful handmade Irish lace, card making, costume design, vintage wedding, bridal cuff
Treasured antique Irish lace piece dating from late 1800s, this piece is truly breathtaking and is in excellent (if timeworn) condition and is unused.

I inherited a box of antique Irish lace from my grandmother and this piece was included.

Details:
109cm long and 8.5cm wide
Colours: Ecru / Cream

Condition - Excellent for its age, it does have a few age spots but is unwashed and very much intact.