Antique Chinese embroidery Forbidden stitch hand silk floral peony plum blossom application, patch badge, costume design, jewellery flower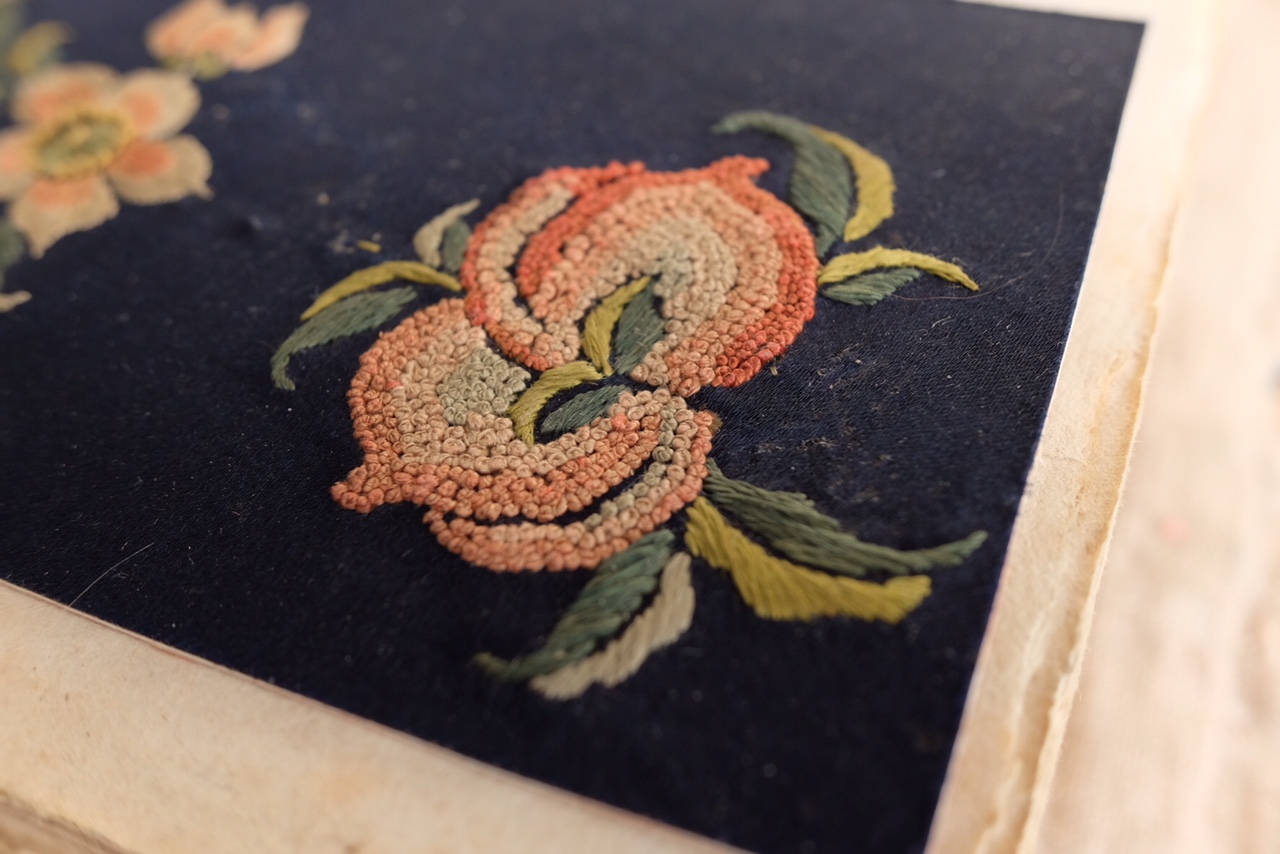 Antique Chinese embroidery Forbidden stitch hand silk floral peony plum blossom application, patch badge, costume design, jewellery flower
Two beautiful hand embroidered silk patches or applications with floral motifs, hand embroidered using the 'forbidden stitch'.

One of the flowers is the famous Peony flower motif. The Peony in Chinese silk embroidery symbolised wealth and spring, riches and honour, and respectability. It is also the symbol of masculine beauty.

The other flower is a plum blossom which symbolises beauty and winter. As the first flower to bloom after winter, it symbolises courage and hope. It is also a symbol of longevity, due to a legend about an artist who nearly died of thirst while crossing a desert. In desperation, he painted a plum blossom so realistically, that every time he looked at it, his mouth watered, and it saved his life.

This application is new old stock.

This peony applique measures 4.5cm by 5cm.

The plum blossom measures 4.5cm by 4cm.