Antique couture 1800s dress embellishment on velvet. hand embroidery seed bead, green blue, collector, costume design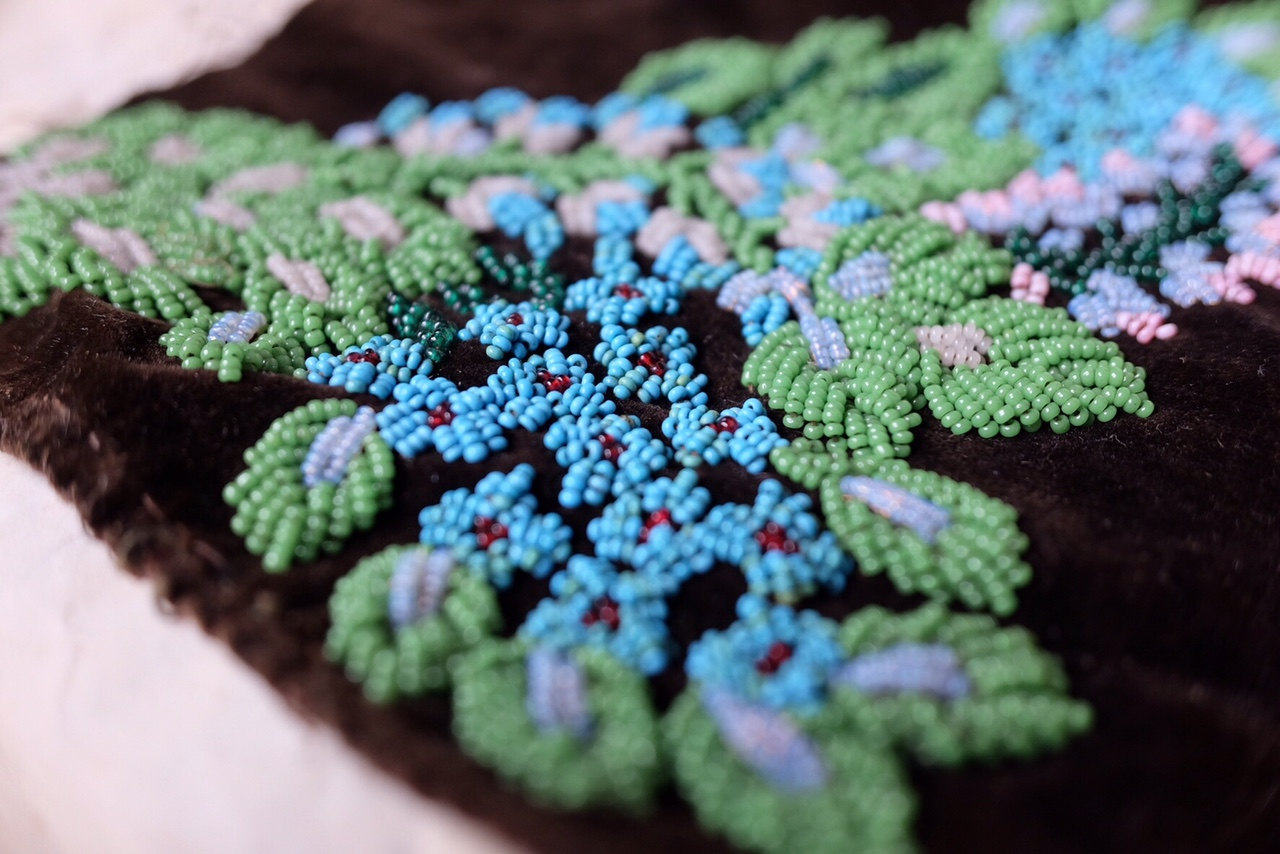 Antique couture 1800s dress embellishment on velvet. hand embroidery seed bead, green blue, collector, costume design
Truly incredible haute couture workmanship in this intricately embroidered jacket / dress embellishment.

I bought a steamer trunk of the most incredible cache of 1800s silk including a Callot Soeur dress. This was one of the handmade items that was folded inside tissue paper amongst the 1800s robes.

It is a museum quality piece but it can be used for unique sewing projects as it is intact and would make an incredible addition to couture projects.

The piece measures 15.5cm by 15cm by 25cm (rounded side)

I have another matching piece (beading is in opposite direction).... which makes me believe these were beaded outer pockets.