Antique handmade silk ombre pink pleated handmade haute couture millinery corsage flower bouquet pink vintage wedding hat boutonniere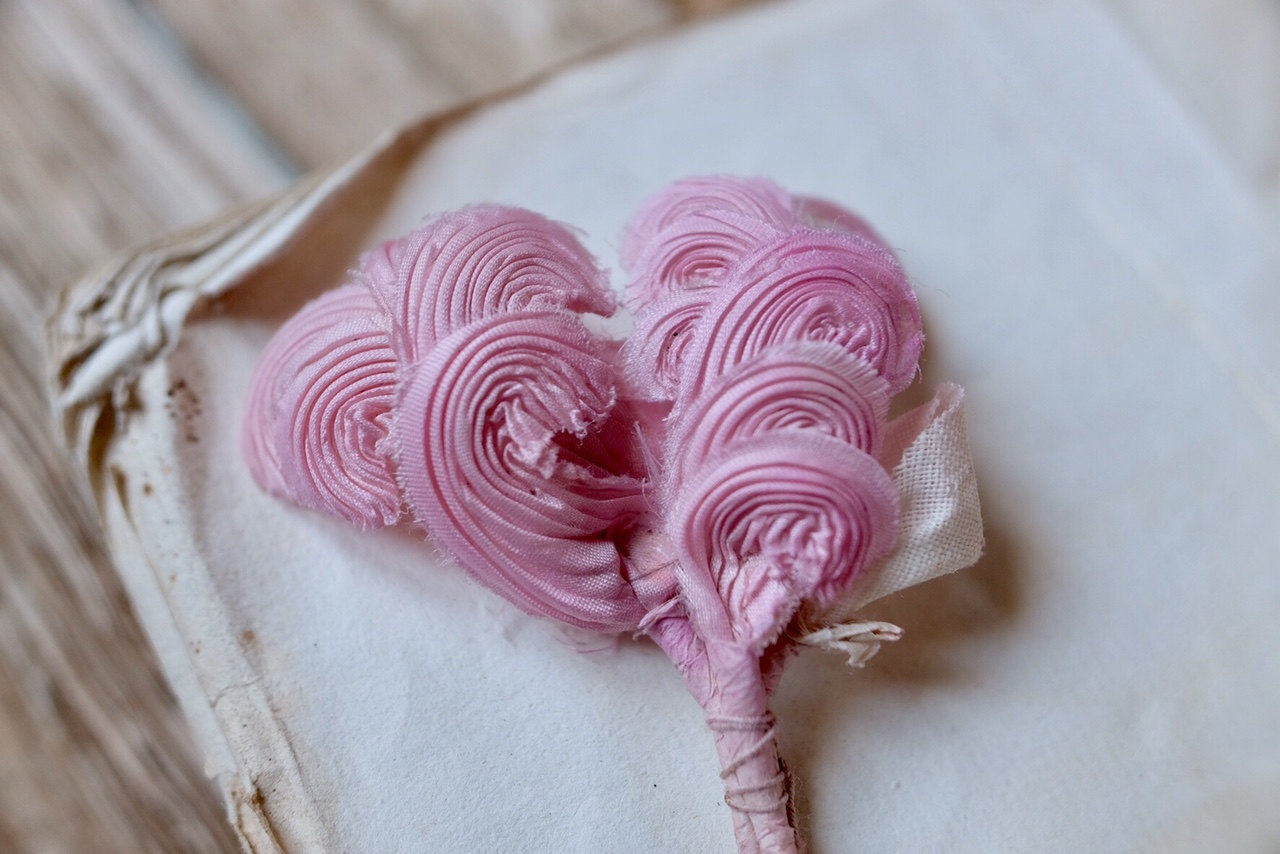 Antique handmade silk ombre pink pleated handmade haute couture millinery corsage flower bouquet pink vintage wedding hat boutonniere
This is a rare bouquet of very early 1920s silk millinery flowers made by the Maison Legeron in Paris with wonderful degrad̩ - ombre tones of pleated pink silk.

Original sales ref tag still attached - marked Paris No. 30717 SN.

This silk has been hand painted and hand dyed and the intricate tiny pleats have been formed and shaped by hand.

This is 100% handmade in France in the early 1900s

The bouquet measure 9.3cm in length and 6.7cm at widest point

There are three handmade roses on paper wrapped wire stems.

This antique piece is very solid and in very good antique condition.

These are unused and unwashed.

I acquired these from the granddaughter of a Parisian milliner - who would purchase directly from Legeron. I will be listing a few more of these incredible silk flowers over the next few days.