Antique handmade silk purple iris millinery flower bouquet vintage wedding hat display boutonniere bride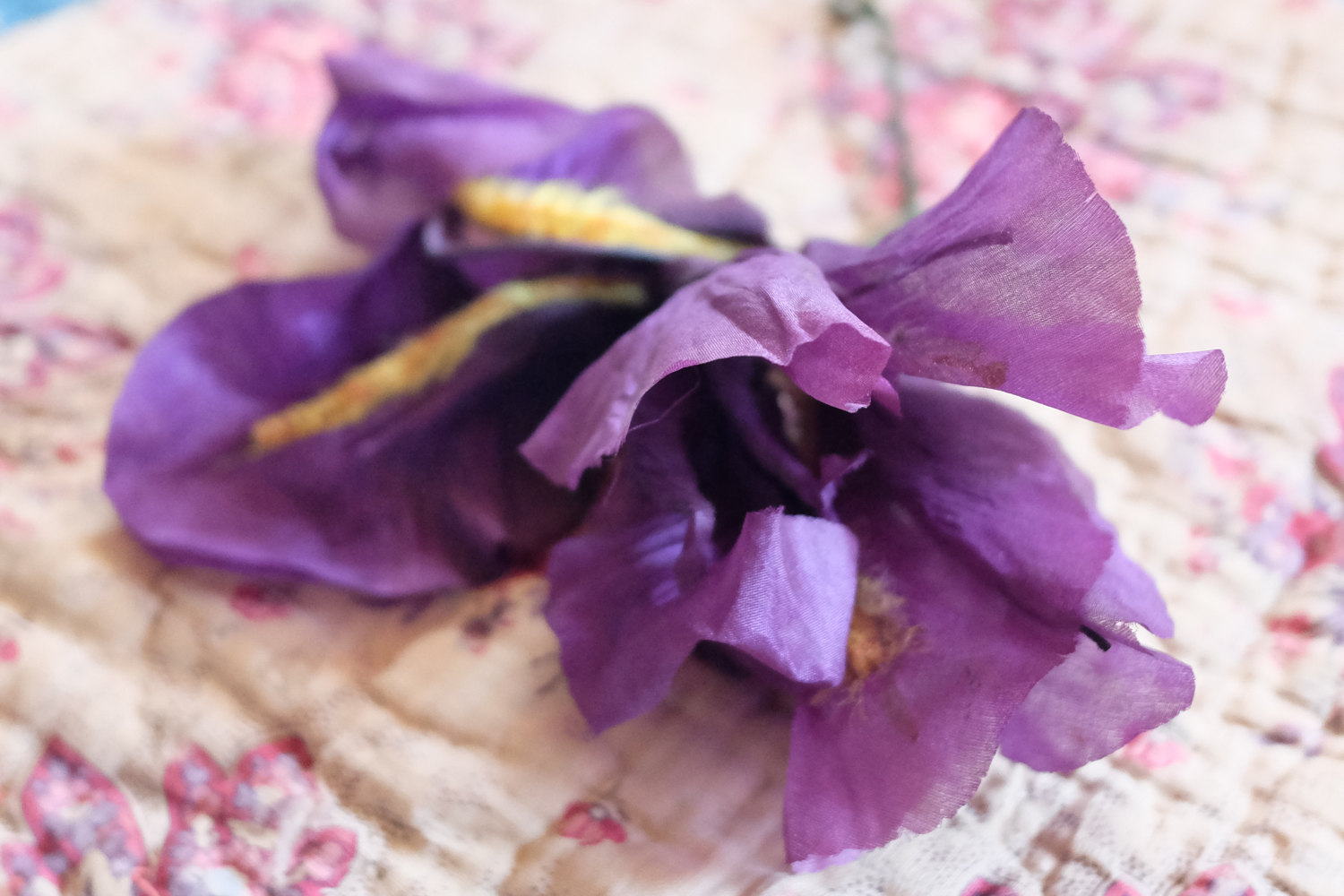 Antique handmade silk purple iris millinery flower bouquet vintage wedding hat display boutonniere bride
This is a very rare purple silk handmade millinery flower dating circa 1920s in the form of a purple Iris (with orange stamen) made by the haute couture atelier Maison Legeron in Paris.

The corsage measures approx 16.5cm by 7.5cm , with an additional 8cm stem.

The stem is paper wrapped wire

This antique piece is in good condition, some dust as it has not been washed or laundered.

It is unused and unwashed.

I acquired a selection of silk flowers from the granddaughter of a Parisian milliner - who would purchase directly from Legeron. I will be listing a few more of these incredible silk flowers over the next few days.