Antique metallic gold & black heavy passementerie trim. gold lam̩ embroidery, art deco, gatsby, costume design, jewellery, craft, flapper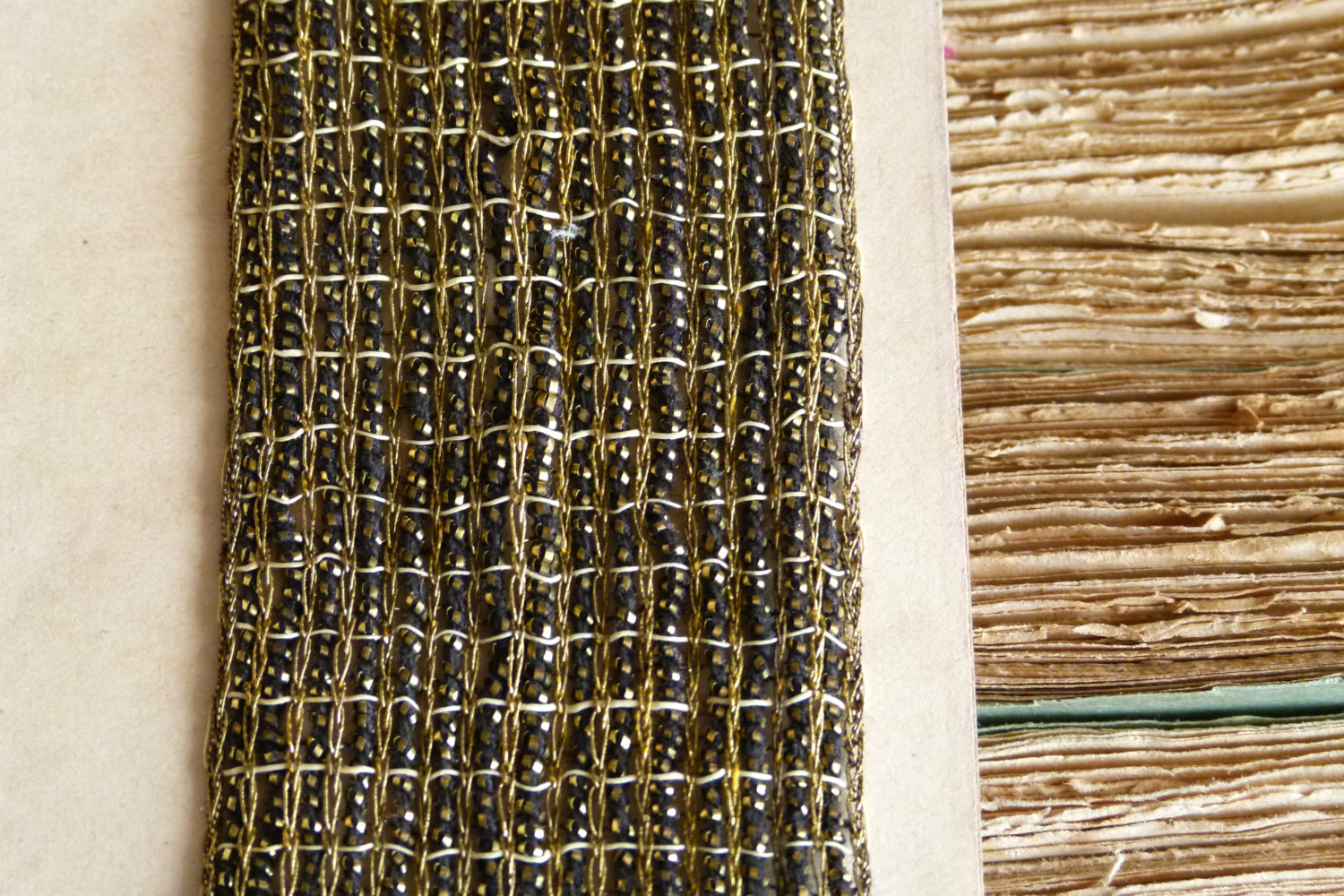 Antique metallic gold & black heavy passementerie trim. gold lam̩ embroidery, art deco, gatsby, costume design, jewellery, craft, flapper
Beautiful handmade 1900s passementerie metallic, gold & black wide shimmering passementerie trim in excellent condition given age.

Hand embroidered woven gold lam̩ on black - would be wonderful for inclusion in jewellery design projects, accessories, costume design.

It measures 50cm long in length and 4.5cm at widest point

The structure is very solid and in excellent condition.