Antique mid 1800s red floral ikat inspired fabric, red & green orchid on white, couture, sewing, upholstery collector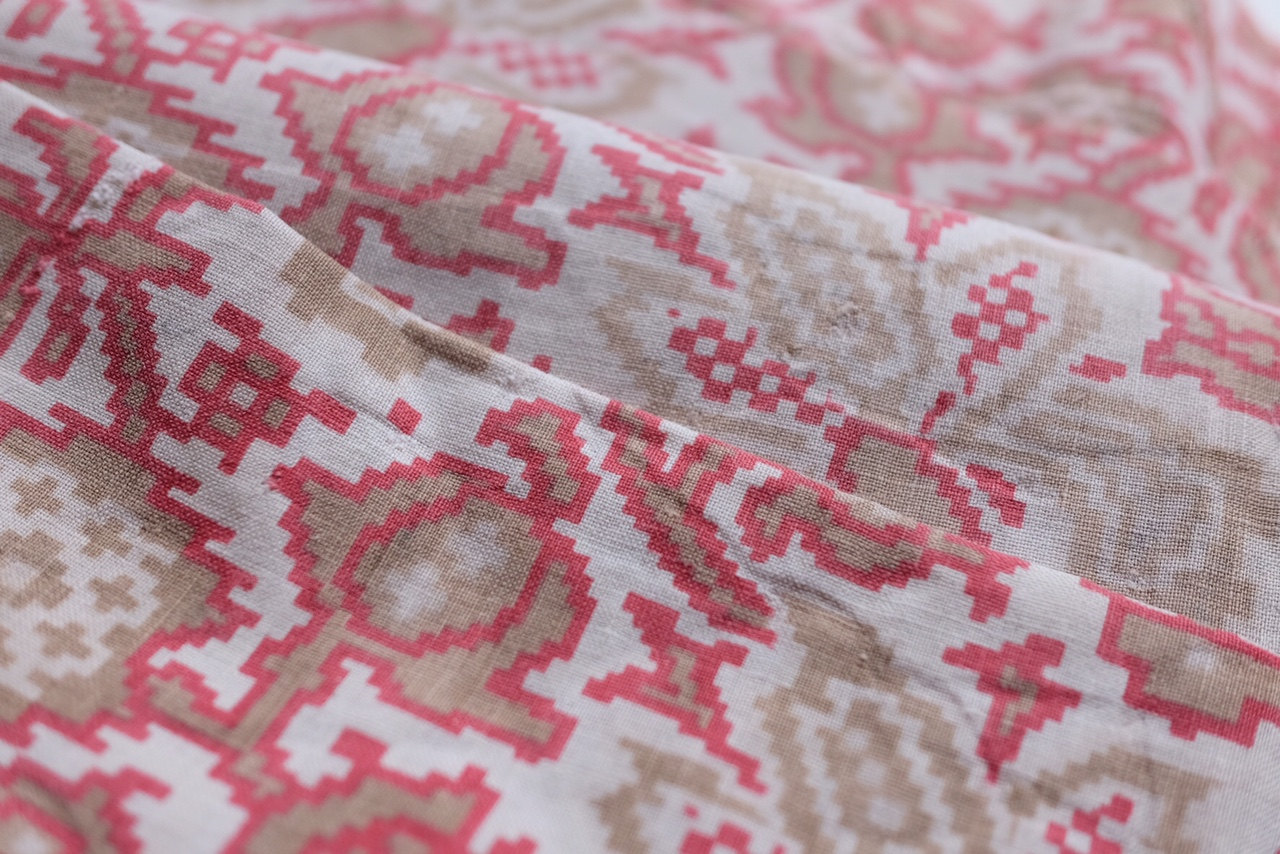 Antique mid 1800s red floral ikat inspired fabric, red & green orchid on white, couture, sewing, upholstery collector
This is a beautiful mid 1800s chintz piece with an orchid motif.

The old hues are magnificent, there is very little fading or storage damage. The fabric is light cotton but still very strong for lined pillows or framing.

The printing process on such a piece would have been very labor intensive.

Perfect for an abundance of period projects; home pieces; pillows, windows as well as patchwork, restoration, journals, band/hatboxes, bodices and clothing etc...

A charming find.

Condition is good and strong for it's age.

This has not been laundered and is in 'as found' condition

Not to be pressed with heavy pressure or too hot iron.

This listing is for the section photographed which measures:

46.5cm by 89cm

There may be some holes from age and wear. I note two small marks close to one of the shorter ends.