Art Deco French 1901 illustrated menu cards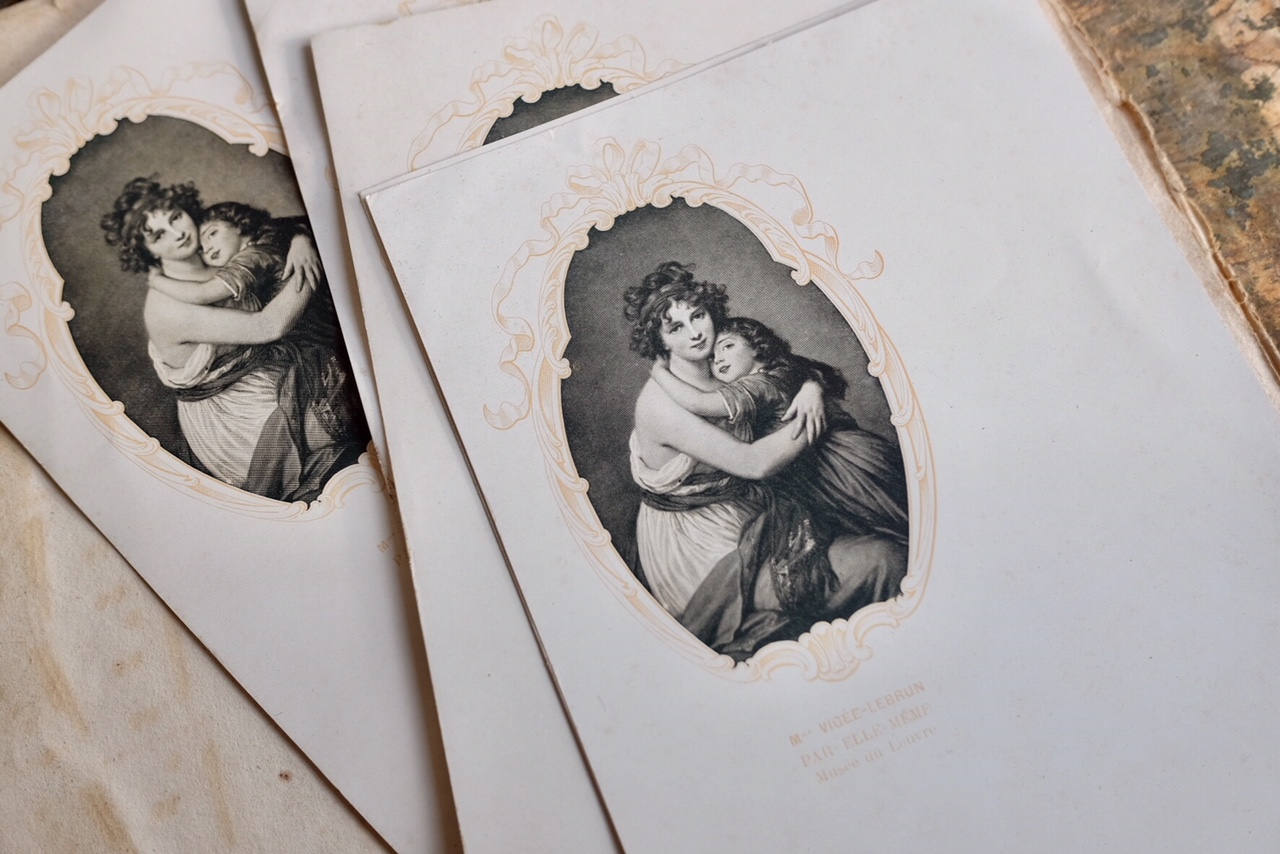 Art Deco French 1901 illustrated menu cards
Set of eight beautiful and intact early 1900s dinner party menus, unused and just waiting for the perfect dinner party.

This menu features notes that illustration is the famous painting 'Self-portrait with Her Daughter' by Elisabeth-Louise Vig̩e Le Brun, date 1789 and which is part of the permanent collection at the Louvre Museum in Paris.

Each menu measures : 18cm X 12.5 cm

Good antique condition, please look carefully at the photographs, the edges are a little worn on certain cards and certain sheets have more marks than others. but all said they are perfectly useable and there are no major tears.

This listing is for eight blank menu sheets.