Beautiful 1800s embroidered soutache dress application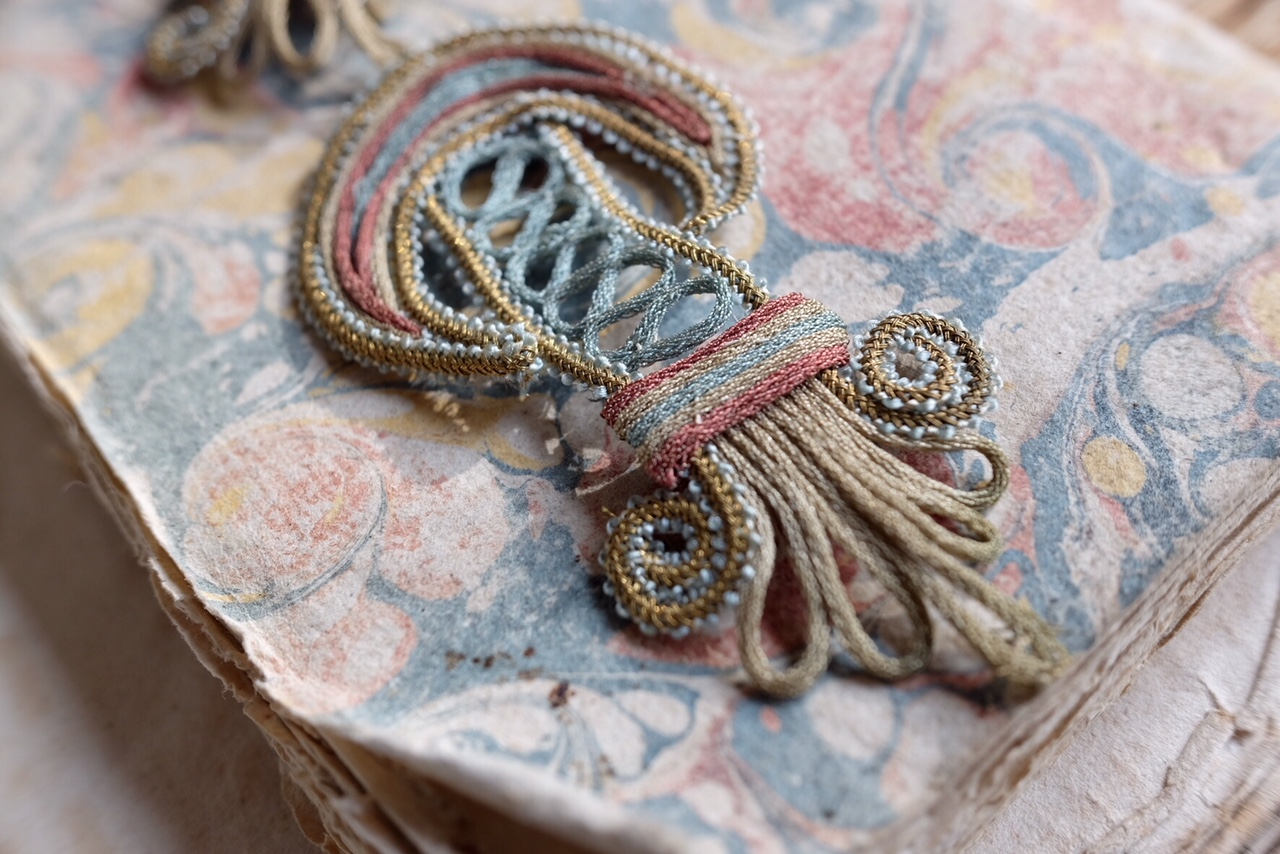 Beautiful 1800s embroidered soutache dress application
Incredible early 1900s hand embroidered dress appliqu̩/ application.

Very special embroidery using both a gold soutache for highlights and eggshell blue, grey and purple soutache motif.

A very special application!

Please note the photograph shows two applications - this listing is for one application and there are four individual applications available.

The appliqu̩ has a length of 7.5cm & 3.5cm at the widest point.

The main structure is very solid and in great good antique condition

These are unused and will be individually cut for each order. Therefore if you would like to purchase multiples and have them remain uncut please let me know in advance. And don't forget I do group shipping!
sold out