Exquisite 1800s Charles X, Arlesian wide silk ribbon. Teal blue red. millinery, haute couture, costume, home decor collection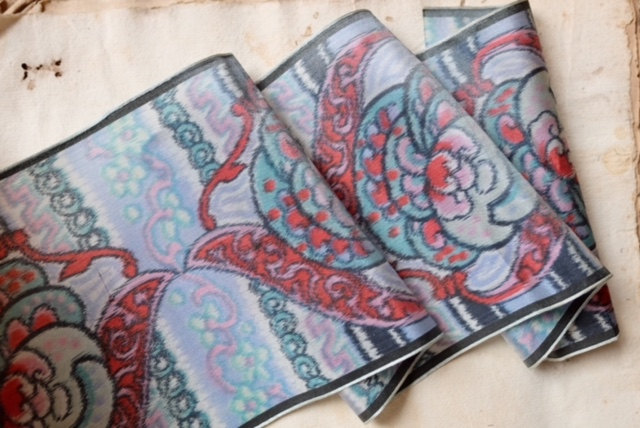 Exquisite 1800s Charles X, Arlesian wide silk ribbon. Teal blue red. millinery, haute couture, costume, home decor collection
One of the most exquisite ribbons I have ever come across, this is a highly collectible Charles X, Arlesian silk ribbon.

Made in France circa 1810.

Very wide and fine, it has a beautiful Ikat silk woven motif.

This ribbon comes in its original card packaging and has never been used before.

Details:
This listing is for 1 metre

Trim measures 13cm wide

Good antique condition.