Exquisite 1800s gold & metallic silk passementerie embroidered dress embellishment applique, vintage bride wedding, costume millinery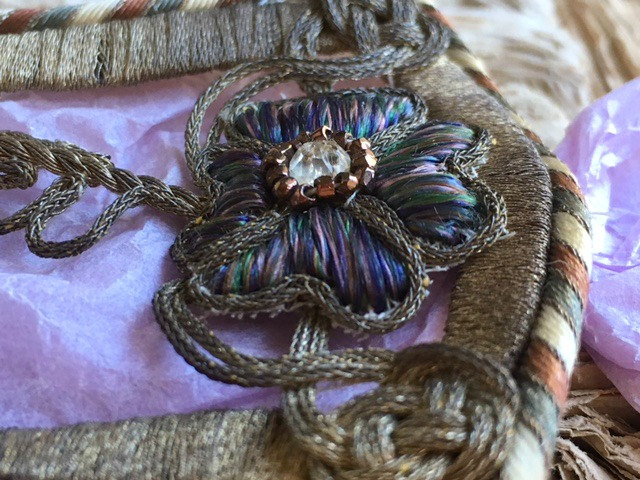 Exquisite 1800s gold & metallic silk passementerie embroidered dress embellishment applique, vintage bride wedding, costume millinery
Beautiful late 1800s handmade gold & metallic thread embroidered dress embellishment attached to its original sales tissue paper. Unused and in wonderful condition.

This is the most incredible example of 19th century passementerie. There are real gold threads, metallic blue and purple silk threads which form the floral motifs. Steel beads which surround the crystal chaton.

The applique measures 10.55cm in length and 5.5cm in width

The main structure is in good antique condition, please note there is a loose thread at center.

This is an important historical document and would be a wonderful addition to a passementerie collection or for costume inspiration / design.

As it is in such good condition it can also be used in jewelry creation, accessory or dress embellishment.