French 1900s antique Green (hand dyed) handmade mother of pearl buttons. Hand sewn sales card. vintage wedding jewellery costume millinery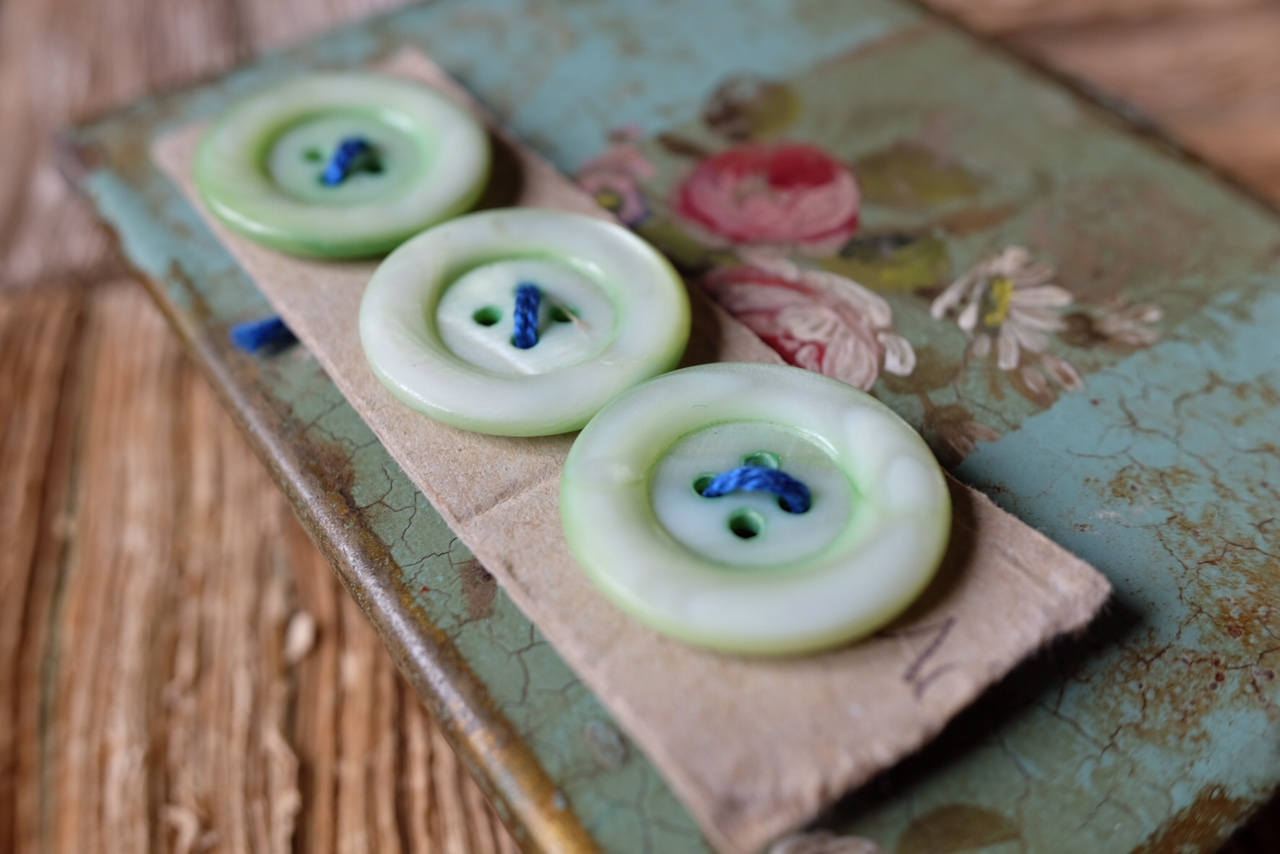 French 1900s antique Green (hand dyed) handmade mother of pearl buttons. Hand sewn sales card. vintage wedding jewellery costume millinery
Beautiful 1900s antique large handmade authentic mother of pearl buttons which have been hand dyed to a subtle light green tone.

Hand-sewn onto a sales card.

There are 3 buttons in excellent condition, still hand sewn on to the sales card. Please note - these buttons are handmade so they are not identical.

They are are authentic, thick mother of pearl shell.

Each button has a diameter of approx 2.7cm

These would be fantastic for sewing projects; crafts; jewellery making; mixed media; clothing; dolls clothing.