French art deco oil slick blue / green celluloid sequin, jewellery supply, millinery scrapbooking, jewelry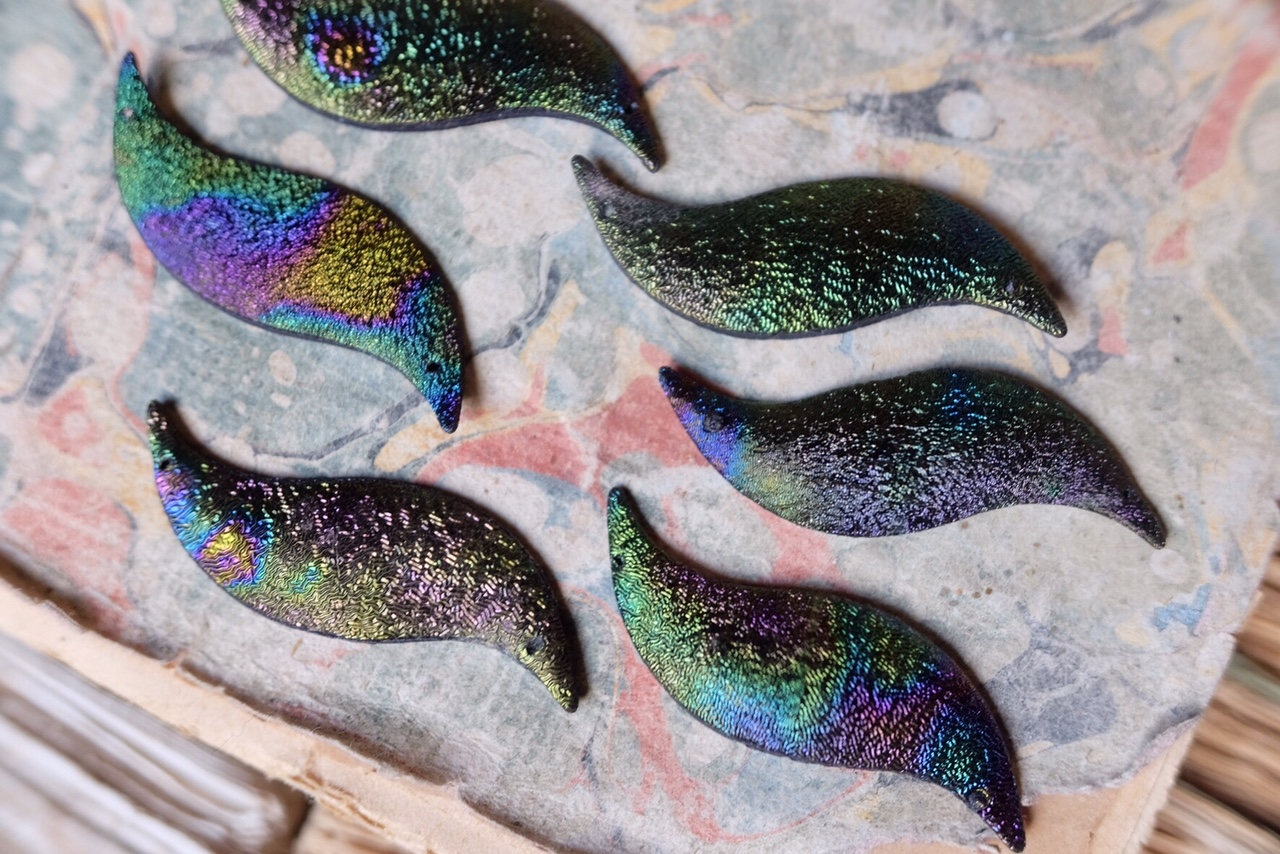 French art deco oil slick blue / green celluloid sequin, jewellery supply, millinery scrapbooking, jewelry
Wonderful early 1900s oil-slick blue-green large sequins.

I have seen these before embroidered onto a wonderful Art Deco Egyptian Revival embellishment.

I found these in a box of beads and trims in a Chateau estate sale in Provence.

These are in excellent antique condition and would be fantastic for jewellery making, crafts, mixed media, millinery, adding to a French ephemera collection.

There are six pieces in each listing.

These items are antique findings and each one is individual with its own unique patina.

Each sequin measures 4cm in length and 1.3cm at widest point.