1800s French silk trapunto ribbon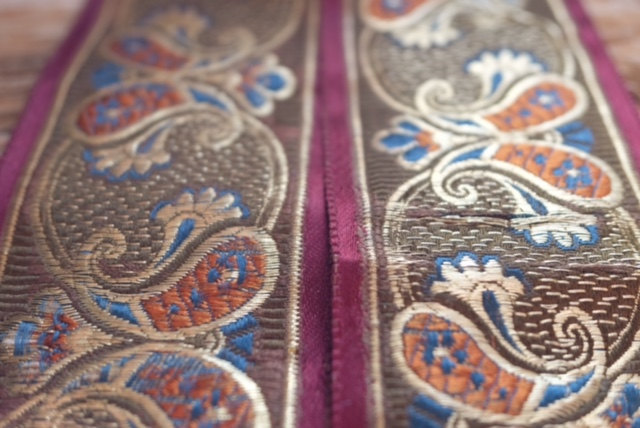 1800s French silk trapunto ribbon
A very rare mid 1800s ribbon with heavy real gold (fil d'or) thread and delicate trapunto detailing.

This is a museum textile and very very beautiful.

This ribbon measures 54.5cm, 5.2cm width

Please note this is an antique and is over 130+ years old and it is in good if timeworn condition in places. As this is silk, with age some of the threads have come loose.