18th Century hand embroidered silk velvet chenille remnant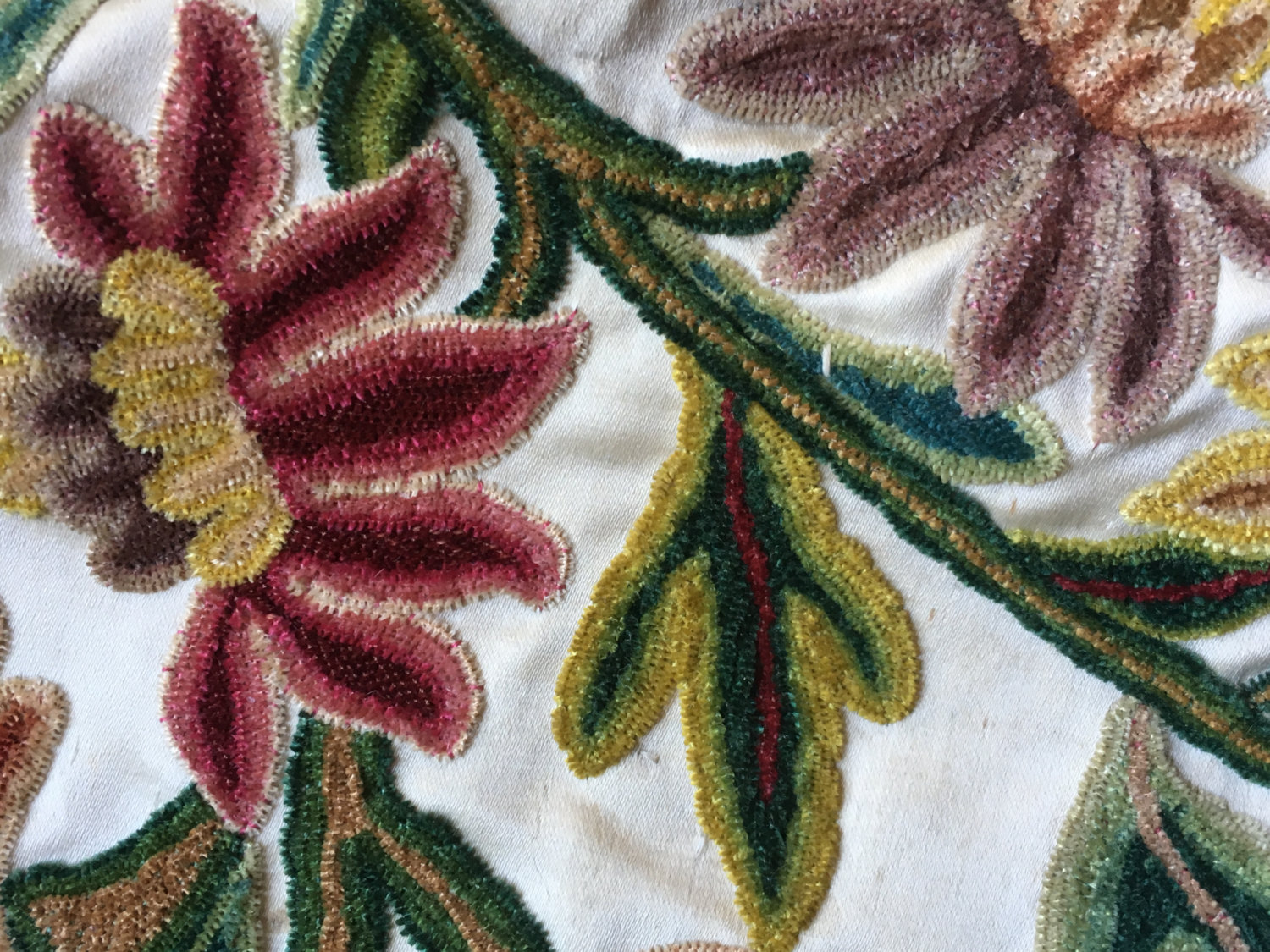 18th Century hand embroidered silk velvet chenille remnant
Absolutely incredibly accomplished piece of textile history dating to 18th Century. Exquisite detail in the grenadine and flowing floral motifs.

Entirely hand embroidered silk velvet on ivory silk.

This is a remnant of a much larger piece. It's most recent life as a wall hanging tapestry can be evidenced by the small holes on the edge

Please note these are antique textiles and are in good if timeworn condition. As this is silk, with age some of the threads have come loose.

This remnant measures approx 77cm by 24cm.