Antique French Alsacian indigo Kelsch remnant 1800s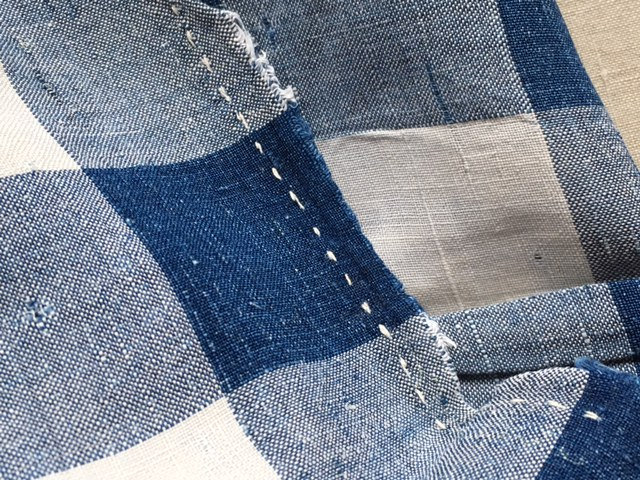 Antique French Alsacian indigo Kelsch remnant 1800s
I recently purchased a beautiful lot of Alsacian Kelsch 1800s remnants. Each piece is incredibly soft, timeworn and utterly breathtaking.

This particular Kelsch is made from very fine linen.

Everything about this cloth is handmade. The women weavers would plant the seed, grow the flax or hemp then weave with their threads to create an heirloom fabric which would be mended and reused over the centuries.

Kelsch is made from flax or hemp and is emblematic of Alsace, a region in France bordering Germany. Woven in a plaid pattern, traditional colors are blue or red. Rather like Scottish tartans, patterns and colors identified the families they came from. When one family would marry into another red would cross into blue to make a mixed check pattern.

These are treasured French country fabrics, made from 100% natural fibres and hand dyed with natural plant dyes (in this case indigo).

They are not only a piece of history but a wonderful way of honouring the women who spent countless hours from sowing the flax and hemp seed to producing this incredibly fine cloth.

I have several different pieces for sale.

This listing is for the section photographed which measures:

83cm by 42cm

Please note there are a few small threadbare sections. Please look at photographs - this is a very old textile and as such there are some tears from age and wear.