Pair French antique brass (gold plated) Art nouveau rococco floral stamping Parisian atelier Framex, vintage jewellery supplies craft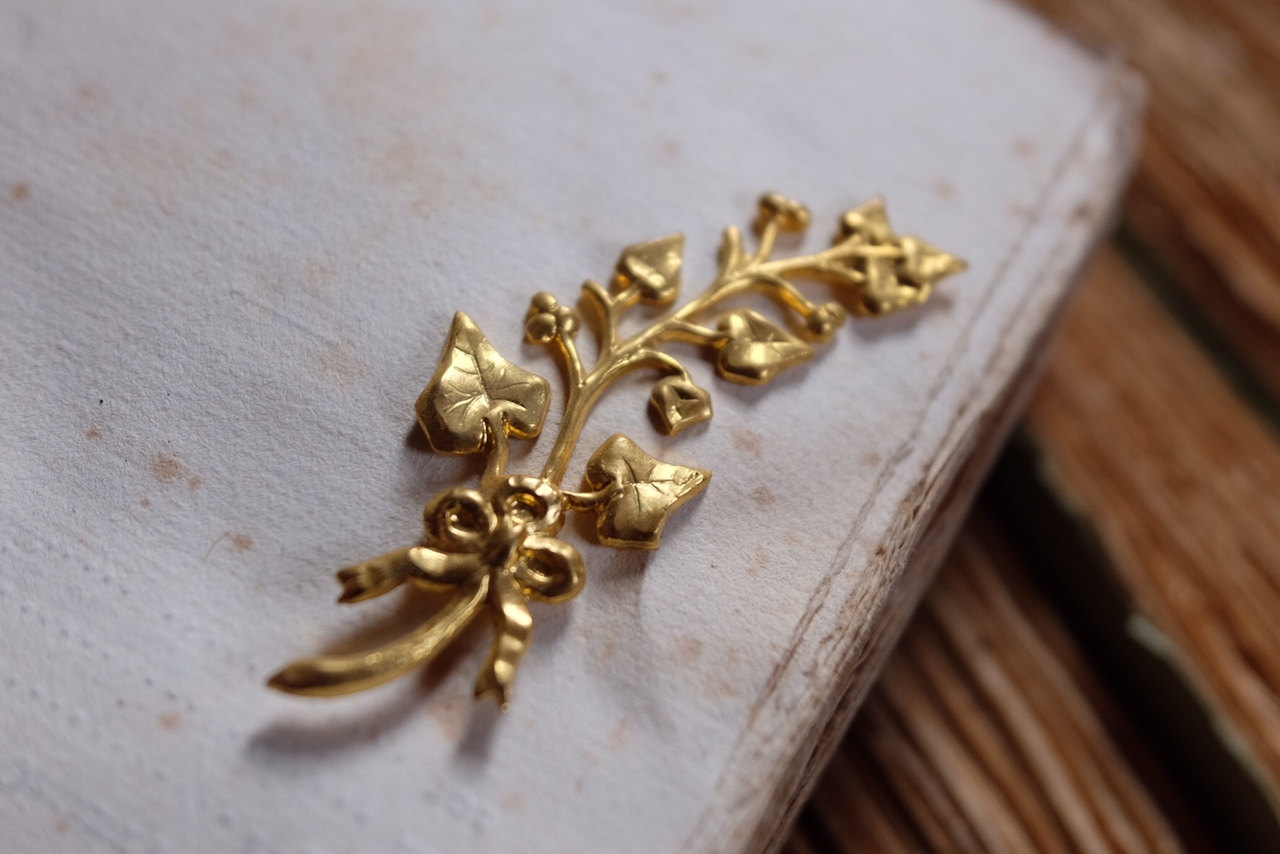 Pair French antique brass (gold plated) Art nouveau rococco floral stamping Parisian atelier Framex, vintage jewellery supplies craft
This listing is for one antique Art Nouveau floral rococco brass jewellery stamping.

These can be transformed for modern jewellery making.

Made by hand in Paris, France by Parisian atelier Framex. The detailing is of the highest esteem and quality such as the settings and detailing.

They would make a wonderful addition to jewellery projects, mixed media supplies, scrapbooking etc

This stamping measures 5.2cm by 1.9cm.

These stampings are 'dans leur jus', aged and just lovely.

I found these in a box of beads and trims in a Chateau estate sale in Provence.