Rare 1800s French calico dress remnants, closure, grey white graphic motif. costume design millinery upholstery sewing doll clothing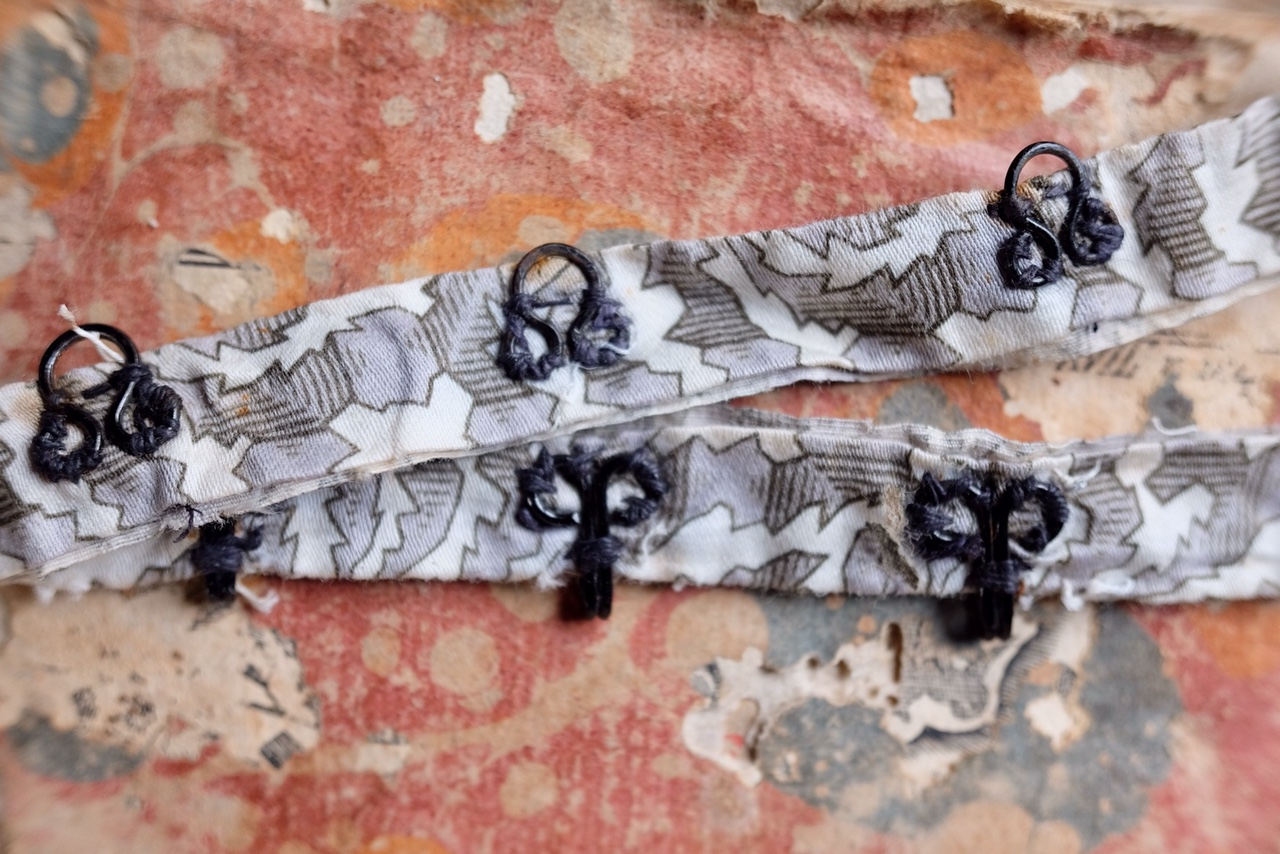 Rare 1800s French calico dress remnants, closure, grey white graphic motif. costume design millinery upholstery sewing doll clothing
Evocative 1800s French dress remnants.

Grey & White calico with hand sewn hook & eye closures attached.

These were inside a steamer trunk of 1800s silk included a Callot Soeur dress and various silks and trims for dress-making all dating from 1800 - 1888.

This listing is for two matching length of calico:
Each length measures 48cm in length and approx 1.4cm in width.

This is a remnant, it has been cut from a larger dress piece so is in used condition but is nonetheless very special.