Rare 1800s French silk jacquard handmade yellow & white geometric brocade motif w/ lace dress trim, costume design millinery upholstery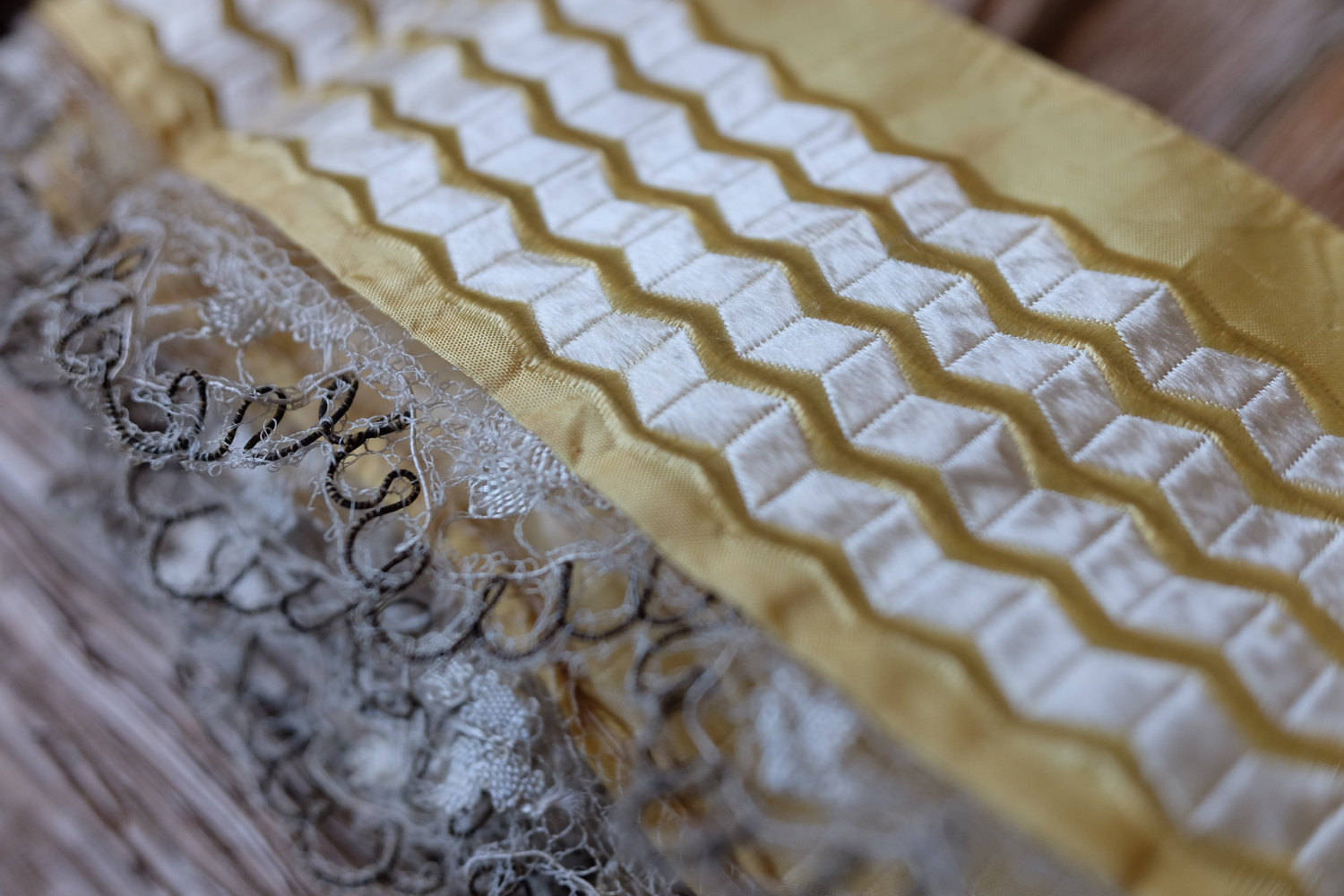 Rare 1800s French silk jacquard handmade yellow & white geometric brocade motif w/ lace dress trim, costume design millinery upholstery
I bought a steamer trunk of the most incredible cache of 1800s silk including a Callot Soeur dress. This was one of the handmade trims that was folded amongst the 1800s robes.

Incredibly vibrant citrus yellow silk with a shimmering white geometric silk motif and trimmed with handmade black and ivory silk lace.

Hand stitched seams and immaculate hand sewing work.
This is a circular piece: the yellow silk is three pieces sewn together (15.2cm; 14.2cm; 55.2cm in length: Total length of 84cm. Width of yellow silk piece 4.5cm-6.5cm.

The lace was added to the silk afterwards (one continuous length of lace ) and has small signs of hand repairs.

This is a very special fabric ribbon for the antique ribbon collector

I have a few sections of this incredible silk & handmade lace dress trim as it has been recuperated from an 1800s skirt.