Rare 19th Century antique French pink wool, gold & silver, cream, black silk embroidery, millinery, costume design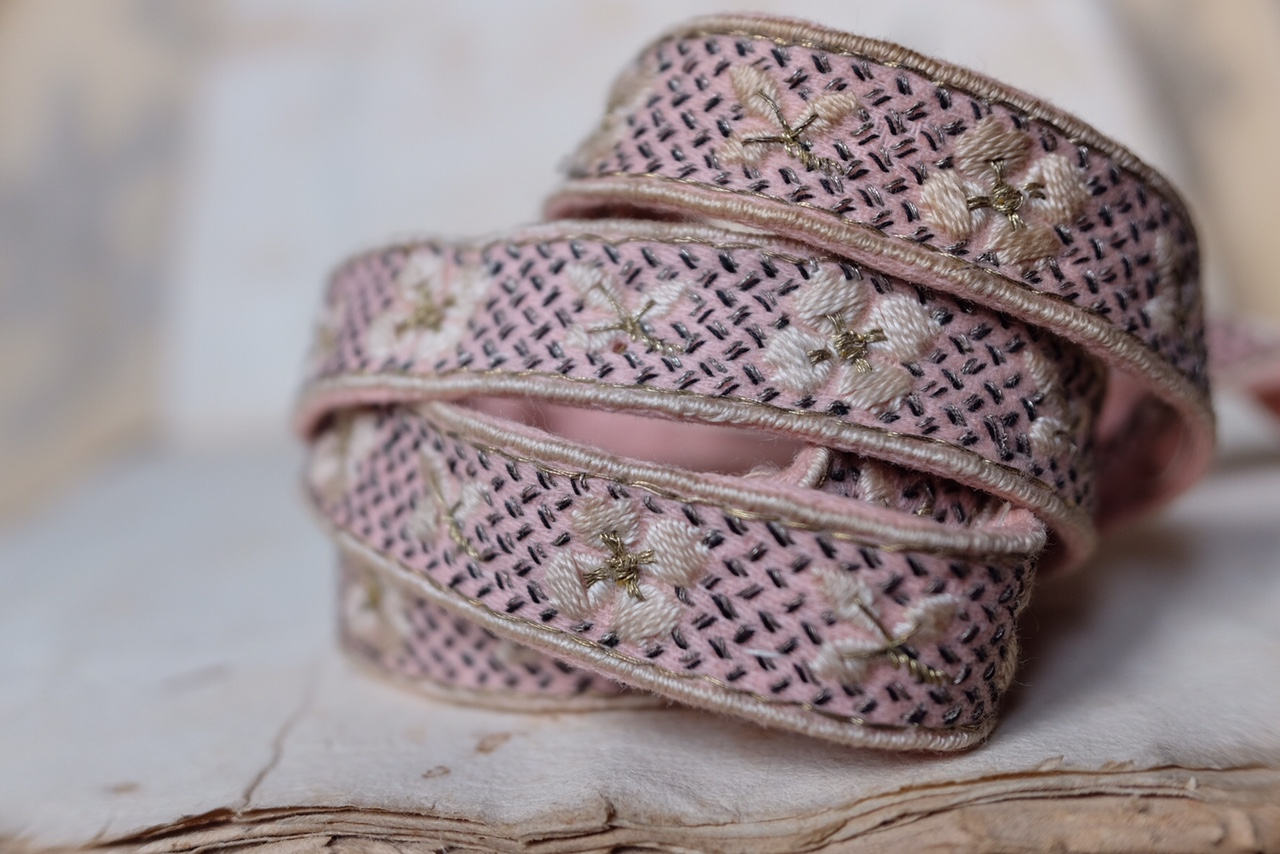 Rare 19th Century antique French pink wool, gold & silver, cream, black silk embroidery, millinery, costume design
One of the most exquisite hand embroidered trims I have ever come across, this is a must-buy for antique textile collectors..

Dated mid 1800s, soft pink wool has been hand embroidered with gold & silver metallic thread and embellished with cream and black silk thread.

Very very special.

This ribbon was stored inside a trunk of the most incredible 1800s silks including a Callot Soeurs dress and various silks and trims for dress-making all dating from 1800 - 1888.

Please note this is an antique and is over 100 years old and it is excellent antique condition.

This listing is for a metre.

Trim measures 17mm in width.

If you wish to purchase several metres please let me know so I can adjust group shipping rates.