Rare Victorian French lacquer framed hair work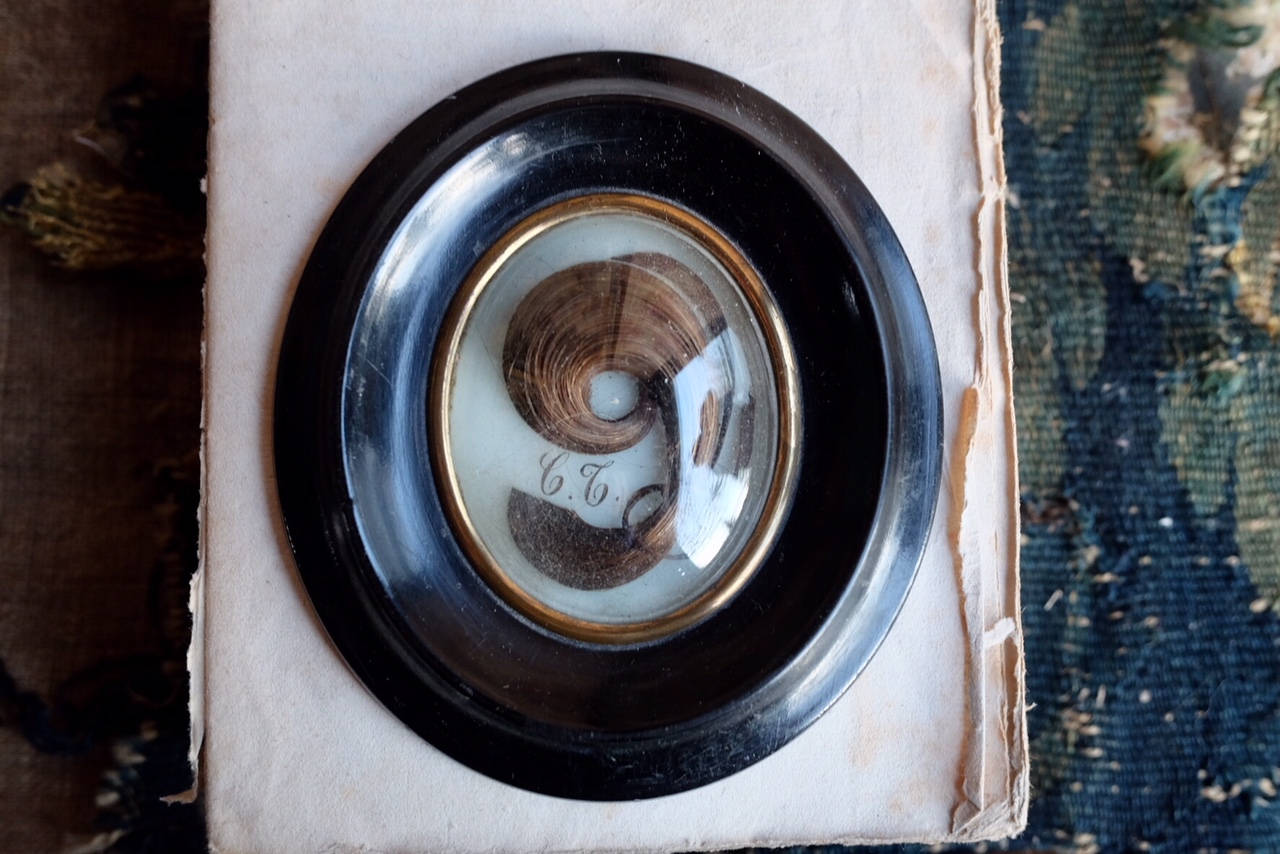 Rare Victorian French lacquer framed hair work
This is a highly collectible and beautiful antique French mourning domed framed with exquisite hair work, dates to late 1800s.

This is a mourning frame with a lock of hair from a deceased loved one under a handblown glass dome: the hair is surrounded by a hair ribbon and the initials C. T.

Lacquered black wooden frame with gold metal insert.

The back of frame has its original label from the creator:
"E Ne Silva, artiste en cheveux, bijouterie et r̩parations, Paris 23 rue de Rivoli".

This piece measures 12.5cm in height, 11cm at widest point.

Condition is Antique, Very Good. There is some light wear to frame and this item has not been cleaned or polished - it is in as-found condition.