Rare Lyon 18th Century handmade passementerie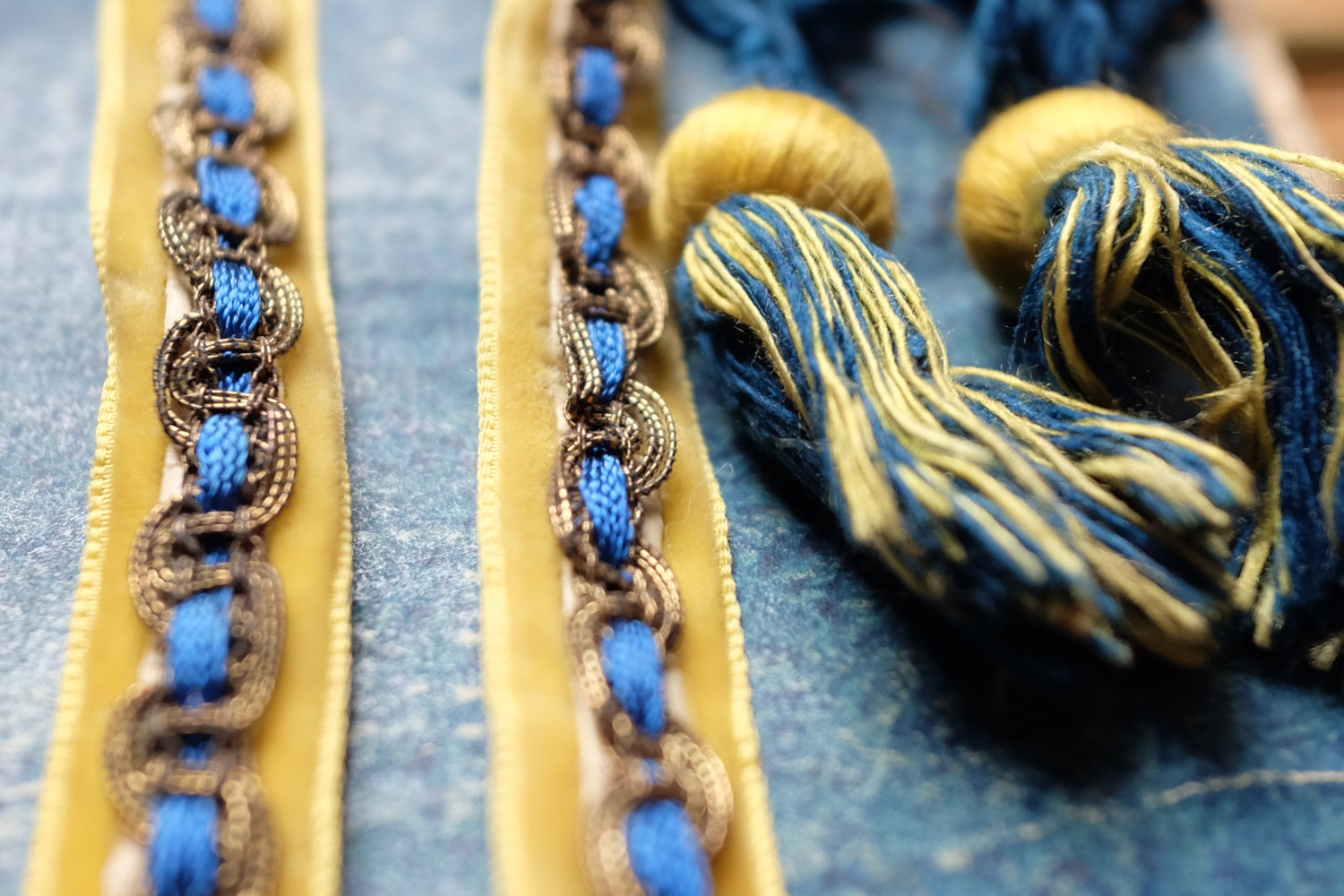 Rare Lyon 18th Century handmade passementerie
Beautiful & rare handmade silk passementerie which dates from the 18th Century, made in Lyon.

This is a part of a very important passementerie collection that was recently sold at auction and authentic passementerie from this period is becoming extremely rare and hard to find in France

In this lot is a tassled trim sample in blue and yellow silk.
This piece measures 7cm by 9cm (tassle drop).

Another section of passementerie trim which is a yellow silk velvet ribbon embellished with a blue silk and gold thread handmade woven trim.
This trim measures 66cm in length and 1.2cm in width.

Please note these are over 200 years old and are in good condition if timeworn.

Both extremely beautiful examples of the French artisan workmanship that was evident in Lyon in the 18th Century.

These would be lovely highlighted on a window treatment, used as a curtain tie, house key ring, or perhaps displayed in a shadowbox. Please view all my photos for an accurate reflection of this stunning tassel's condition.