Rare Lyon 18th Century antique handmade silk passementerie bead, black, purple, bronze/beige, French country chic, tassle, home decoration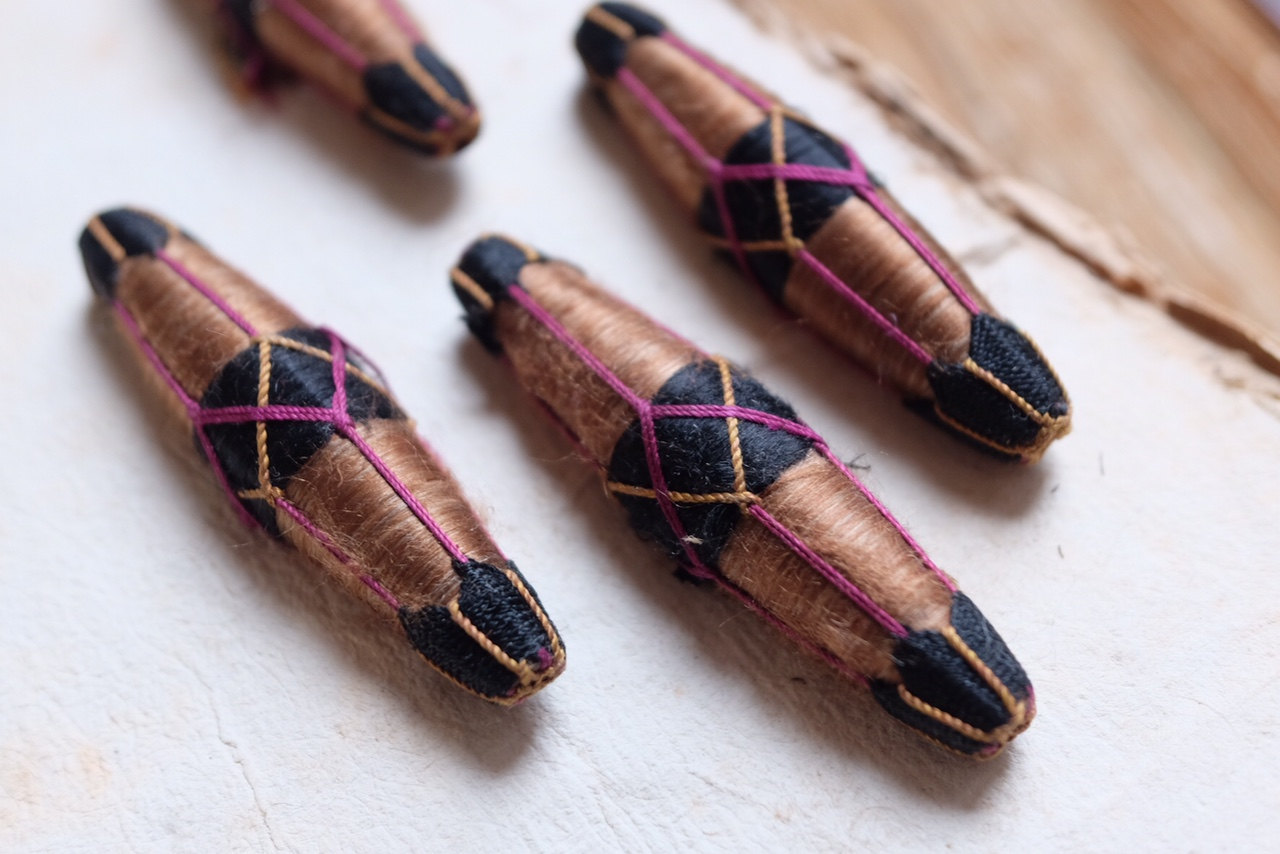 Rare Lyon 18th Century antique handmade silk passementerie bead, black, purple, bronze/beige, French country chic, tassle, home decoration
Beautiful & rare handmade silk passementerie which dates from the 18th Century, made in Lyon.

This is a part of a very important passementerie collection that was recently sold at auction and authentic passementerie from this period is becoming extremely rare and hard to find in France

This incredible silk bobble beads is in sumptuous tones of bronze beige,black with purple woven accents.

Each bobbin measures 7cm in length and 1.4cm at widest point.

Please note these are over 200 years old but are in good condition if timeworn.

Both extremely beautiful examples of the French artisan workmanship that was evident in Lyon in the 18th Century.