1900 French bakery boulangerie Madeleine cake packaging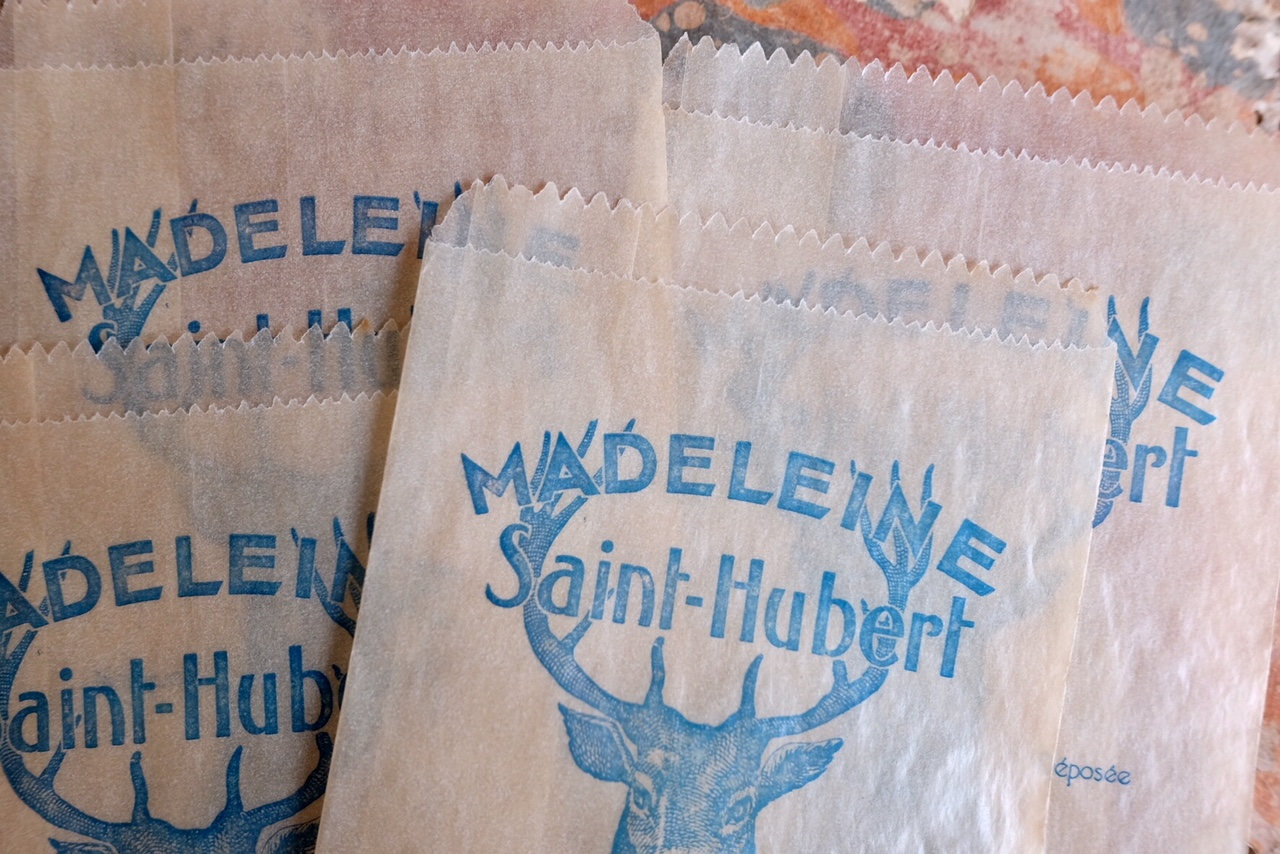 1900 French bakery boulangerie Madeleine cake packaging
Wonderfully charming authentic early 1900s French boulangerie / bakery packaging.

This listing is for a set of 10 glassine envelopes which were created by the printers, Drot Freres of Reims.

It is written at the bottom that "on presentation of this Madeleine you will receive 2 stamps'

In good antique condition, these are unused and I bnought them in their original box straight from the printers.

Each glassine envelope measures 8.6cm by 14cm. One side of the top has a serrated trim along edge.