Two beautiful & rare antique 1920s pearlised lacquered hat pins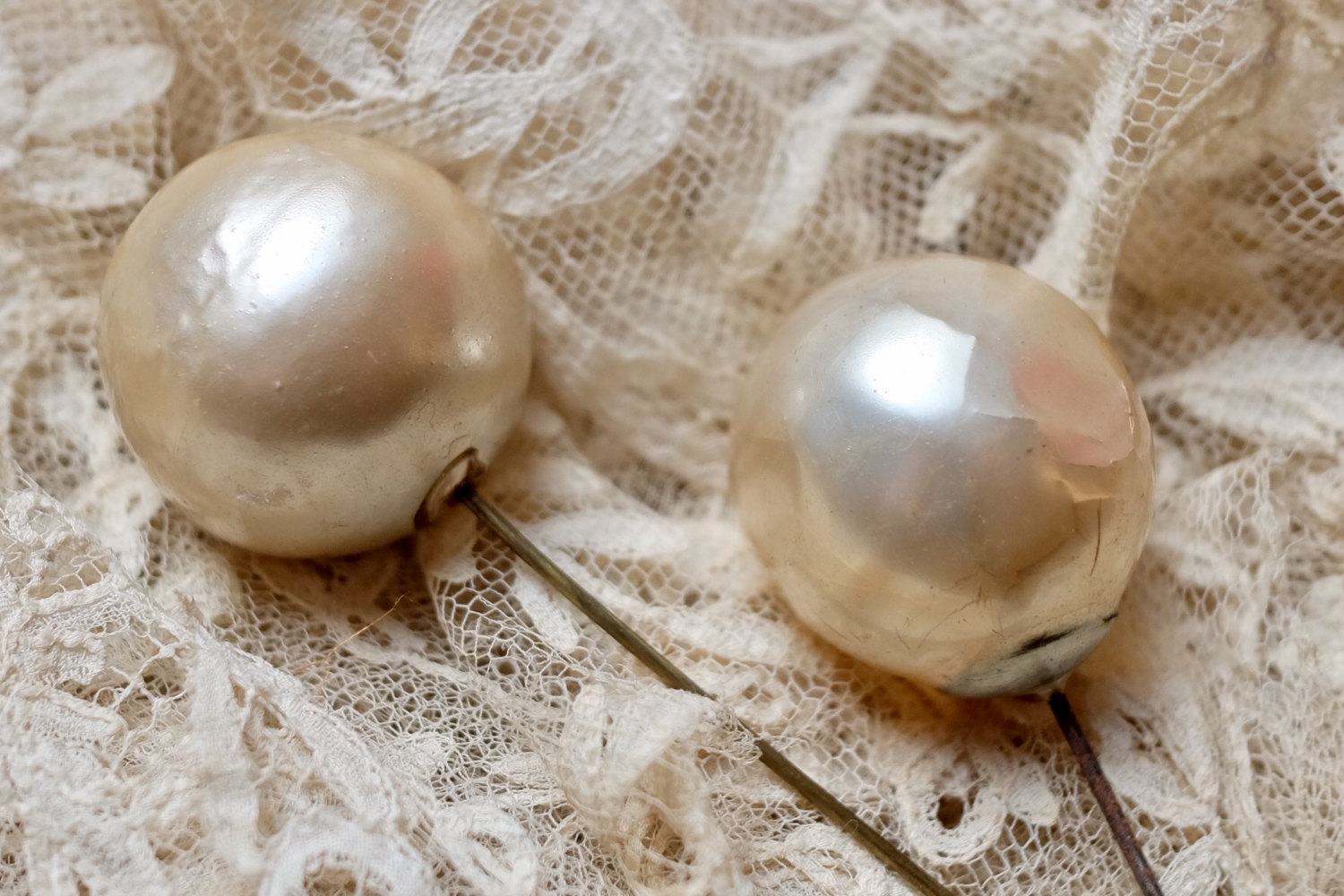 Two beautiful & rare antique 1920s pearlised lacquered hat pins
Two rare and beautiful oversized antique 1920s handmade pearlised 'coton laqu̩' / lacquered rolled cotton hat pins.

These beautifully aged treasures would make a wonderful addition to vintage inspired millinery design, 1920s costume design or indeed for collection.

I bought these from a woman in Roque d'Antheron who inherited a box of millinery items from her grandmother (born in 1898), she had worked as a seamstress for haute couture houses in Paris in her youth.

The pins are in fragile condition, there is some cracking on the lacquer on the larger pin as it is 'dans son jus' (nearly 100 years old).

Pins measures 2.6cm in diameter (with metal pin of 8cm).

Price is for the two hairpins.