Vintage French grosgrain millinery ribbon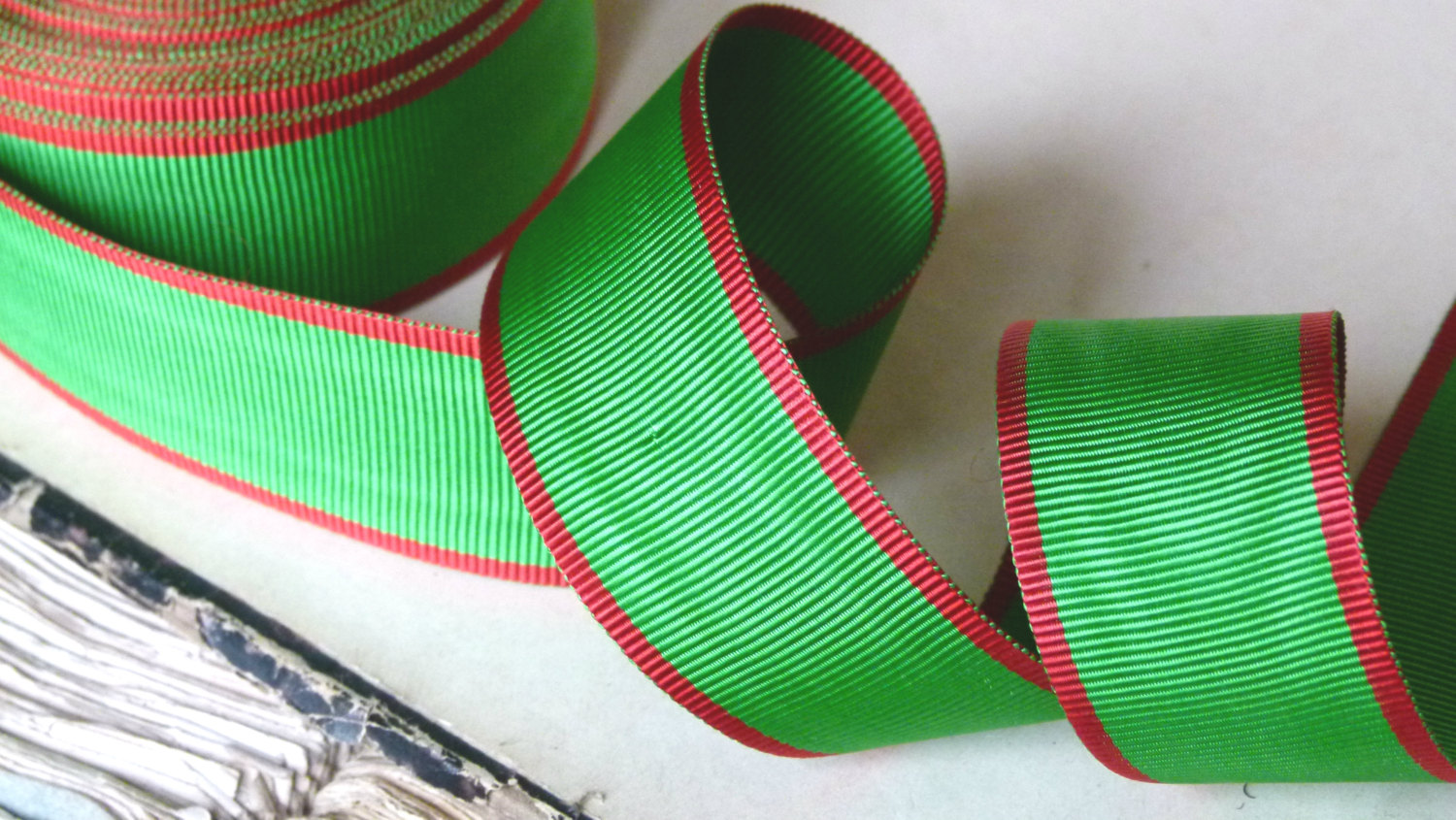 Vintage French grosgrain millinery ribbon
Beautiful mid century haute couture jacquard grosgrain millinery ribbon.

This ribbon has a beautiful vibrant striped motif, with emerald green & red tones.

This trim is new old stock and was created by my familys silk company, Julien Faure in St. Etienne.

The ribbon was woven on a jacquard metier and is a very fine quality, jacquard grosgrain ribbon.

Price is per metre

Details: width 2.9cm

In good vintage condition, there are occasional pin marks where ribbon has been held together but no rust staining.