Strand rare vintage 1920s cream tone imitation pearl glass sew on bead, sewing, jewellery, costume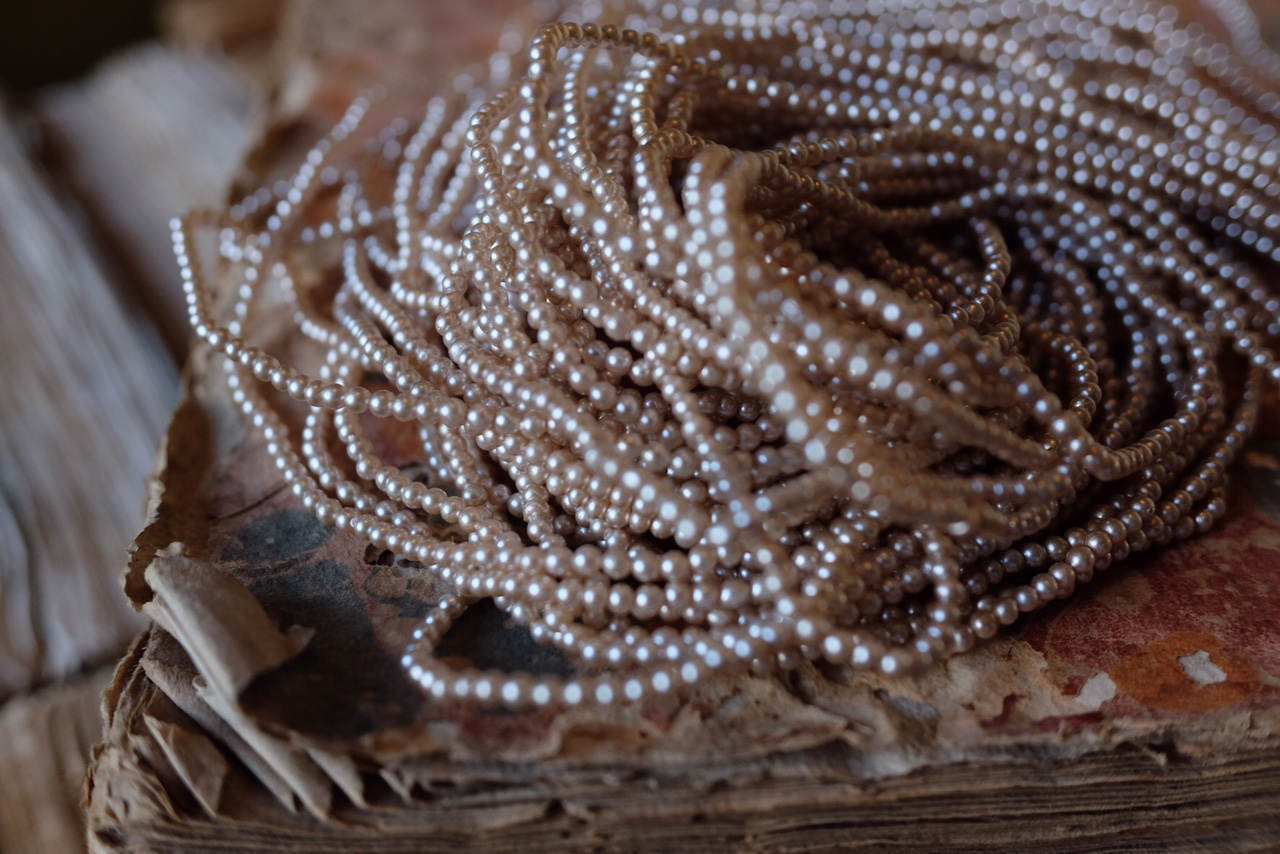 Strand rare vintage 1920s cream tone imitation pearl glass sew on bead, sewing, jewellery, costume
This listing is for a 100 beautiful glass pearl beads which date from the 1920s.

Each bead is approx 2mm in diameter, they are handmade so each is unique in size and form.

These are one of the treasures which I found at a recent Chateau estate sale in Provence.

'Dans leur jus' as they say in France.

These would be wonderful for creating jewellery, costume design, restoration. The beads are unused and unwashed and straight out of an antique sewing box.

I purchased many lots of these beads so please don't hesitate to get in touch if you wish to purchase several lots as I can group shipping.