Chanel and the making of the Metiers d'Art 2014/2015 show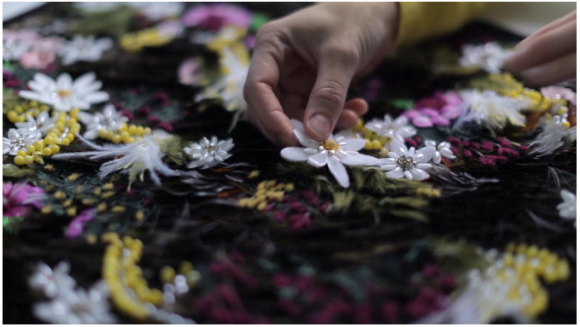 Oh my, I think I stopped breathing for 2 mins 51 secs...sublime is the only word that I can think of after watching this awe inspiring behind the scenes glimpse into the craftmanship and making of Chanels Métiers d'Art 2014/2015 show. I'm going to watch it again mouth closed this time.
Images & videos courtesy of Chanel News
It is just mind bending to imagine all of the incredible work that goes into making just one garment.  I am not one of the fortunate few who can afford this type of luxury garment but all I can say is thank God, for haute couture houses such as Chanel - without their employment of these metiers d'art, these important heritage skills would die out.
This only makes me want to take an embroidery course in Lesage - a girl can dream!